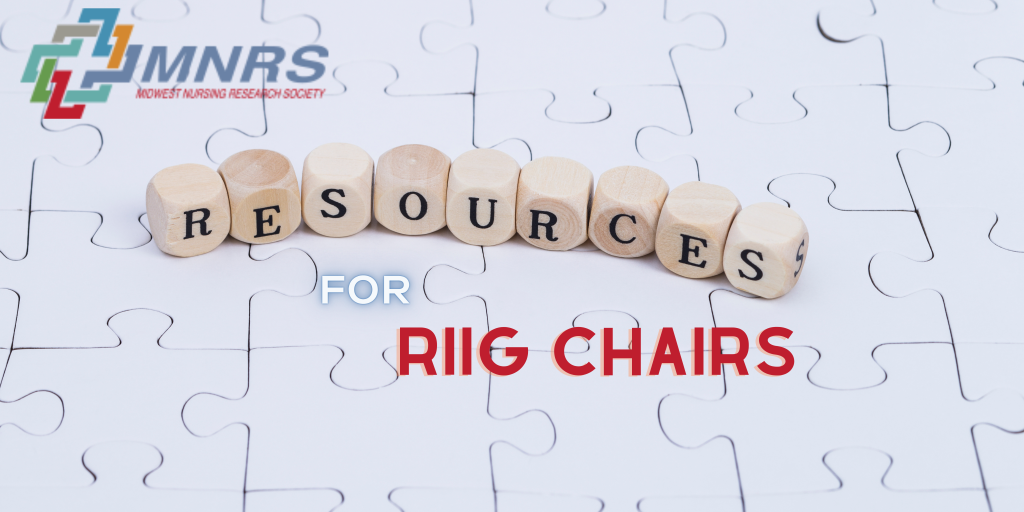 Thank you for volunteering to serve as a RIIG Chair, Chair-Elect, or Past-Chair.  We know how busy MNRS members are and appreciate the time and attention you give to serving MNRS.  We hope this page provides all the resources and necessary information RIIG Chairs will need including an overview of the role, the responsibilities that come with leading a RIIG, and communication strategies. However, if you have additional questions, concerns, or needs, please be sure to contact the Executive Office at 615-432-0098 or info@mnrs.org.  
We are here to help YOU and your RIIG succeed!


RIIG Chair Resources:
RIIG Webinar Involvement Video
Interested in your RIIG hosting a webinar?  Get on the #MNRSWebinarSeries schedule today!
2021 but still relevant and helpful!
The one page document Dr. Kumpula discusses in the transition video above.
2022-2023 RIIG Chair Quarterly Meetings (See you in June, September, & January), you should have these invites on your calendar already.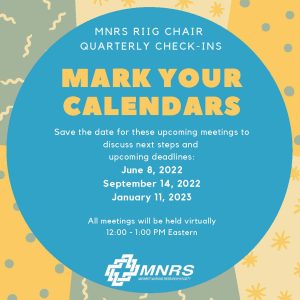 RIIG Guaranteed Symposia Schedule:
2023

Acute & Critical Care Across the Lifespan

Translational Science

Family Health

Gerontological Nursing Science

Nursing Education

Symptom Science Self-Care

2024

Health Promoting Behaviors Across the Lifespan

Palliative & End-of-Life Care

Perinatal, Sexual, & Reproductive Health

Physiology, Behavior, Genomics, & Society

Population Health

Research thru Academic-Clinical Partnerships

2025

Adolescent Health

Decision Making

Health of Diverse Populations

Health Systems, Policy, & Informatics

Pediatric

Qualitative Methods