The Midwest Nursing Research Society Foundation is advancing nursing science one contribution at a time.
Midwest Nursing Research Society established the Foundation in 2007 to ensure nursing research has funding available to support developing nursing scientists.  For the past eleven years, MNRS Foundation has succeeded in matching generous donors with grant recipients to forward the profession.  Help MNRS Foundation achieve its vision "to advance and support research, research translation to practice, and research careers in accordance with the values of MNRS" by making a donation today.
Way to Support the MNRS Foundation
Make a Donation Now
The Midwest Nursing Research Society Foundation was established to raise funds to support the Dissertation and Seed grants awarded each year to MNRS members. Your gift will directly assist the Foundation and its ongoing work of supporting nursing research and the fostering the advancement of nursing science professionals.

Honor a Researcher
The MNRS Honor a Researcher program was established to give MNRS members and others an opportunity to honor their research colleagues for outstanding endeavors related to research. This program acknowledges that there are many research and research-related accomplishments that never receive national awards yet are vital to the building of nursing's knowledge base. In addition, there are many locally and regionally valued researchers who likewise are not properly recognized. This program provides a means of honoring and praising those among us who deserve to be recognized.
Donors have the option to choose from three categories for honoring early career researchers, senior researchers, and accomplishments. Accomplishments include but are not limited to an ongoing program of research, receipt and/or completion of a research project or program, completion of an outstanding publication, and gratitude toward a mentor or colleague. Donors have the option to choose from the two award amounts, $100 and $250.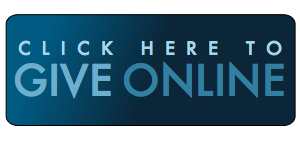 Shopping Rebates
 AmazonSmile is a website operated by Amazon that lets customers enjoy the same wide selection of products, low prices, and convenient shopping features as on Amazon.com. The difference is that when customers shop on AmazonSmile (smile.amazon.com), the AmazonSmile Foundation will donate 0.5% of the price of eligible purchases to the charitable organizations selected by customers.
iGive is a free service that allows you to donate to the Foundation or any other cause simply by shopping at your favorite stores. Shopping via iGive is essentially a store rebate program where iGive members have the opportunity to donate their rebate to their chosen cause.
Support the MNRS Foundation by making your regular purchases through AmazonSmile or iGive!
Legacy Circle
The Legacy Circle is a group of special individuals who have left a gift to the Midwest Nursing Research Society Foundation in their will or trust. MNRS Foundation established the Legacy Circle so we can recognize your future gift today. Your Legacy Circle donation is the most lasting gift you can give to the The Midwest Nursing Research Society Foundation.
There are many options for bequests and we encourage you to consult with your legal and/or financial advisors to ensure your financial and philanthropic goals are achieved.   As you are considering this gift opportunity, please see sample Bequest Language.
If you are interested in joining the Legacy Circle or when you have made a bequest, please notify the Executive Office by simply completing the MNRS Legacy Gift form so we are aware of your plans and you can advise us regarding your preferences for recognition of your contribution.
Foundation Raffle
The MNRS Foundation hosts a successful raffle each year at the Annual Research Conference and requests donations from individual members and member organizations to make this raffle possible. Below is a list of suggested donations that have been popular in the past. Each donation will be displayed with the donor's and their organization's names.  (Please note, these items should be easy to transport either via a car or flight)
1. Gift baskets
2. Handbags (brands such as Coach, Kate Spade, Vera Bradley are popular)
3. Electronics (brands such as iPads and Kindles are popular)
4. Jewelry
5. National restaurant or store gift certificates
As part of the raffle, schools/institutions compete for the coveted traveling musical trophy. The trophy is awarded, during the MNRS Annual Business Meeting, to the winning school or other institution that generates the most raffle tickets for their donations at the conference.  Gain visibility for your institution and compete for bragging rights by winning the beautiful traveling musical trophy, all while supporting the MNRS research mission!
Top Reasons to Support the Foundation:
The money raised goes to research grants – Dissertation or Seed grants.
The money stays in our region.
The grants go only to our members.
More funding is urgently needed to conduct pilot work.
 Supporting Dissertation research speeds the production of nurse scientists.
Many well-qualified MNRS grant applications are denied each year due to lack of funds.
MNRS needs to award more and larger grants.
Demonstration of financial support by MNRS members will aid in seeking funds from other sources.
A Note of Appreciation from MNRS grant recipients:
I am beyond grateful that I received the MNRS New Investigator Seed Grant. As a new researcher, securing this funding allowed me to conduct my pilot study for women with urgency urinary incontinence and understand if and how yoga may help to reduce symptom burden. I was also able to study the relationship between inflammatory markers and symptoms, through the lens of psychoneuroimmunology. Throughout this process, I am learning how to be a better scientist and applying bio-behavioral interventions to help women self-manage their chronic health conditions. Receiving external funding from MNRS was also critical for my tenure application, which happily was approved this spring.

– Sandi Tenfelde

I'm a junior faculty at the college of Nursing-University of Iowa; I'm interested in studying human and system factors influencing nurses' decision to report medication errors. The MNRS seed grant provided me with the opportunity to conduct a State wide study that helped me expand on my previous post-doctoral work. As a result of the MNRS grant, I'm currently working toward developing my first R01. 

–  Amany Farag




The 2012 MNRS New Investigator Seed Grant kick-started my research in an exciting new direction. It gave me the funds I needed to explore the effect of a certain hormone on maternal and fetal iron regulation, and those preliminary findings quickly became a key component of my research model. The support of MNRS bridged the way to other funding, and today my team and I are closer than ever to our goal of developing innovative, safe, and effective new therapies for mothers and their babies.

– Mary Dawn Koenig