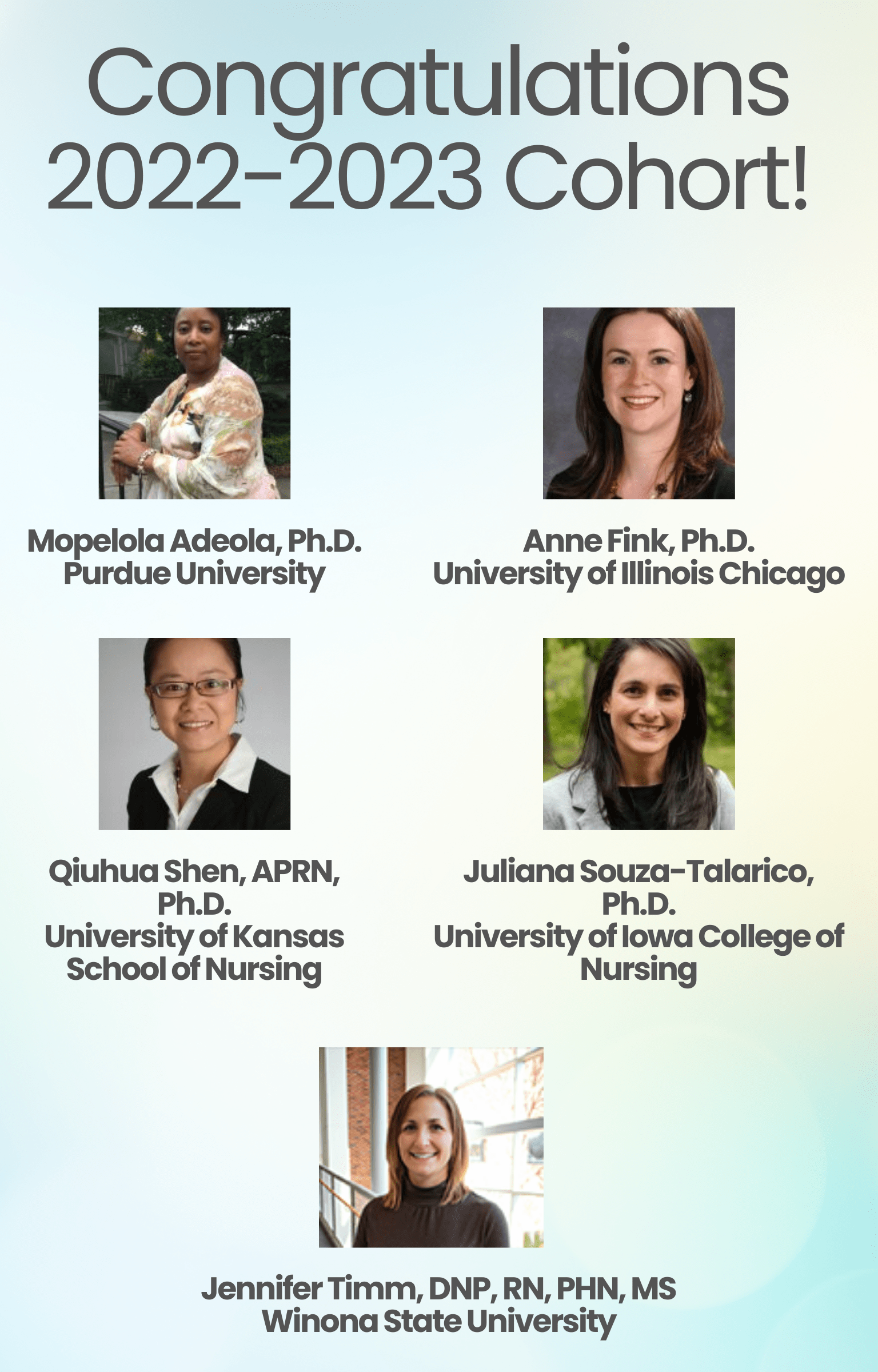 THE MIDWEST NURSING RESEARCH SOCIETY LEADERSHIP ACADEMY
The Purpose
The purpose of the MNRS Leadership Academy is to identify, engage, and nurture future generations of MNRS leaders.
MNRS members will be selected to join this experiential leadership development opportunity designed for promising researchers and scholars in the Midwest region to help them learn more about the society, refine and strengthen leadership skills, create a personal leadership plan and receive board leadership mentoring. 
Goals
To increase the pool of MNRS members who are prepared to successfully lead the society.
To increase the diversity of leaders in the society.
To engage members in board leadership.
Academy Activities
Attend MNRS Board Meetings
Participate in a Leadership Book Club
Collective Cohort Mentoring Sessions
Collective WJNR Board Update Article
Session/Poster Participation at the MNRS Annual Research Conference
Recognition at the MNRS Annual Research Conference
Timeline
April 2022: Call for applications
May 17, 2022: Application deadline
May 19 - June 1, 2022: Application Review
June 10, 2022: Cohort Selection
June 30, 2022: Announce Cohort
September 2022: First Board Meeting
Application Questions
Explain why you would like to join the Leadership Academy. Include your involvement in MNRS to date and how the Academy would benefit FROM your future involvement. (200 words or less, 8 points)
Describe the goal(s) that you would like to achieve following your participation in the MNRS Leadership Academy. (300 words or less, 10 points)
What would you most like to focus on in the Leadership Academy? (100 words or less, 5 points)
 Selection Criteria
Be current and active members of MNRS,
Be a PhD, DNP, or doctoral student,
Complete and submit the online application before the posted deadline,
Receive a minimum of 18-point average review score for the application, and
Be selected by the review committee and confirmed by a majority of the MNRS Board of Directors.
Please send any questions to info@mnrs.org.