Purpose
To promote and support research focused on palliative and end‐of‐life care. Our membership includes nurses with a broad range of research experience, from tenured professors who are established researchers with experience in securing grant funding and methodological expertise, to practitioners with clinical expertise related to end-of-life research, and nursing students whose passion lies in this area. This broad range of experience is useful in networking and sharing ideas regarding both theoretical and practical concerns in end-of-life research.
Who Should Join?
We welcome your participation in the Palliative and End-of-Life Care RIG. We are looking forward to meeting everyone who is interested in research and translational science regarding end-of-life issues, from symptom management and comfort care during life-threatening illness, to caregiver issues, and to grief management for the bereaved.
RIG Communication
Listserv address:palliativeandendoflifecare@lists.mnrs.org
LinkedIn page: www.linkedin.com/groups/6537968
RIG Newsletter/Email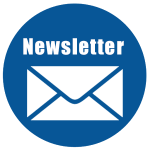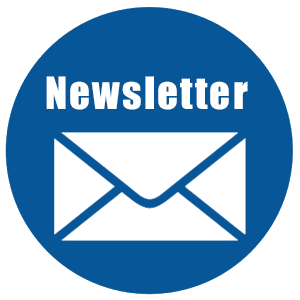 Palliative & End-of-Life Care RIG February 2020 Newsletter
Palliative & End-of-Life Care RIG January 2020 Newsletter
Palliative & End-of-Life Care RIG December 2019 Newsletter
Palliative & End-of-Life Care RIG November 2019 Newsletter
Meet the RIG Leadership for 2019 – 2020
 Chair

Rebecca Lehto, PhD, RN,
Associate Professor, Michigan State University
lehtor@msu.edu

Co-Chair-Elect

Maryellen Potts, PhD 
Assistant Professor, University of Kansas Medical Center 
mpotts3@kumc.edu

Co-Chair-Elect

Megan Miller, BSN, RN
Teaching Assistant, Michigan State University
flanig21@msu.edu

Past- Chair

Renee Kumpula, EdD, MN, RN, PHN
Clinical Assistant Professor, University of Minnesota
rkumpula@umn.edu

Grants Representative

Christine Fortney, PhD, RN
Assistant Professor, The Ohio State University
fortney.19@osu.edu

Grants Representative

Masako Mayahara, PhD,RN
Assistant Professor, Rush University
masasko_mayahara@rush.edu

Grants Representative

Mary Minton, PhD,RN
Associate Dean of Graduate Nursing, South Dakota State University
mary.minton@sdstate.edu

Student Representative

Lindsay Obarzanek
PhD Student, Wayne State University
al2569@wayne.edu

Student Representative

Josh Hardin
PhD Student, University of Wisconsin – Milwaukee
jbhardinrn123@gmail.com

Student Representative

Erika McClure
BSN Student, University of Oklahoma
ermcclure95@gmail.com
2019-2020 RIG Awards
The Palliative & End-of-Life Care RIG is proud to announce the following award opportunities to the RIG membership:
Please be sure to attend the RIG meeting at the 2020 Annual Research Conference to learn more about the award recipients. 
RIG Awards
2018-2019 RIG Awards
Palliative & End-of-Life Care:
Dissertation Award
Amanda J. Kirkpatrick, PHD, RN-BC
Creighton UniversityPalliative & End-of-Life Care:
Mid-Career Investigator Award
Rebecca H. Lehto, PhD, RN
Michigan State University
Palliative & End-of-Life Care:
New Investigator Award
Christine A. Fortney, PhD, RN
The Ohio State UniversityPalliative & End-of-Life Care:
DNP Project Award
Jessica L. Diver-Spruit, DNP, RN
Wayne State University
2018-2019 RIG Awards

Dr. Renee Kumpula, Chair (right) with 2019 MNRS PEOLC RiG Award winners:
Dr. Rebecca Lehto, Mid-career Investigator Award
Dr. Christine Fortney, New Investigator Award
Dr. Mandi Kirkpatrick, Dissertation Award
Dr. Jessica Spruit, DNP Project Award
2017-2018 RIG Awards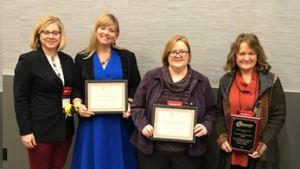 Dr. Christine Fortney, Chair (left) with 2018 MNRS PEOLC RIG Award winners:
Dr. Stephanie Gilbertson-White, New Investigator Award
Dr. Stacey Crane, Dissertation Award
Dr. Verna Hendricks-Ferguson, Distinguished Research Award
2016-2017 RIG Awards
Dr. Cynthia Bell, Best Manuscript Award
2015-2016 RIG Awards
Dr. Dana Hansen, New Investigator Award
RIG Member Publications
2019 – 2020 Goals
1) Increase awareness and visibility of the PEOLC RIG and member contributions
2) Utilize website to increase interest and connect with membership
3) Increase active membership /new members and member publications
Know our members: Update our membership database (during leadership team transition, before RIG awards, and before conference)
 Consult our members: Gather member survey data and publications: send out a yearly survey in November, collect publications and publish before conference; and consider collaborative papers in the future
Activate our members: Collect volunteers for abstract review and award reviews at conference (and in early fall); and activate volunteers for conference events from the fall survey
Increase member visibility: Facilitate the scholarship and research contributions of members with competitive symposium; Encourage nomination of members for MNRS awards; Acknowledge contributions to the field with RIG awards; Use RIG webpage to highlight member achievements.
Overall/Long Term Goals
1) Continue to improve/increase communication and networking between RIG members outside of the Annual Meeting
2) Highlight the research and recognize the accomplishments of our members through all available mechanisms (e.g. MNRS website/MNRS Matters newsletter and Research Briefs.

RIG Email Updates
RIG Minutes/Meeting Summary
If you are interested in learning more about the Palliative and End of Life Care RIG , please explore the minutes from the past meetings:
Palliative & End-of-Life Care RIG Minutes from the 2019 Annual Research Conference
Palliative & End-of-Life Care RIG Minutes from the 2018 Annual Research Conference
Palliative & End-of-Life Care RIG Minutes from the 2017 Annual Research Conference
Palliative & End-of-Life Care RIG Minutes from the 2016 Annual Conference
RIG Annual Conference Updates
Faculty/Practice Member in the Spotlight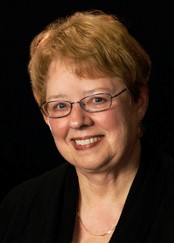 Dr. Gwen Wyatt. PhD. RN, FAAN
Dr. Gwen Wyatt's research focuses on reducing symptoms and improving the quality of life of patients with cancer, and, more recently, their informal caregivers. She has served as a principal Investigator on nine completed studies that focused on interventions, including intervention design, intervention fidelity, intervention outcomes, safety, feasibility, and efficacy. Her specific research interest areas include end of life care, integrative therapies and the economics of incorporating integrative therapies into mainstream health care. Her most current research study focuses on improving symptom management among cancer patients using complementary therapies. Specific therapies in Dr Wyatt's research have evaluated acupressure, reflexology, and meditative practices. Her contributions to nursing practice have been demonstrated by addressing the shift in care from hospital to clinic to home. She has developed nursing interventions for symptom management in the home by the patient and their designated caregivers. Findings from her work on supportive cancer care have been consistently disseminated nationally and internationally through publications and presentations.
Dr. Wyatt was recently honored as the Brandon Schools Distinguished Alumni and was added to their Wall of Fame for Distinguished Achievement in Nursing, Education, and Research in Ortonville, MI. She will also be attending this year's 44th annual conference as a symposium special feature for the Symptom Science RIG on the methodology used in her current R01 grant from NCI. It is on the Sequential Multiple Assignment Randomized Trial (SMART) design. She will be inducted as a Fellow in the American Psychosocial Oncology Society in 2020 as well as will receive the Oncology Nursing Society's distinguished researcher award in May 2020.
Mary Minton, PhD, RN, CNS, CHPN
Dr. Minton's professional career includes clinical expertise in medical-surgical, oncology, faith community nursing, and home health. She is a seasoned undergraduate and graduate nursing educator, researcher, and administrator. Dr. Minton's research expertise is in spiritual care and palliative and end-of-life care. Her most recent work was funded by the Hospice and Palliative Nursing Foundation and included instrument development to describe rural and urban nurse comfort with palliative and end-of-life communication.
She served in a faculty role at South Dakota State University College of Nursing for seven years before assuming the role of Associate Dean for Graduate Nursing. She also served as Interim Associate Dean for Nursing Research. Her membership in MNRS began when she was a doctoral student at the University of Nebraska Medical Center College of Nursing in the early 2000's. Dr. Minton has enjoyed participation on several MNRS committees and served as past chair and grants representative of the PEOLC RIG.
Dr. Christine Fortney, PhD, RN
Dr. Christine "Chris" Fortney was the recipient of the 2019 New Investigator awards from both the Palliative and End-of-Life Care RIG and the Symptom Science RIG. Dr. Fortney has been a member of MNRS since 2012 and has served MNRS as a member of the Communications and Engagement Committee, an abstract reviewer, as Chair of the Palliative and EOL Care RIG, and currently as Chair-elect of the Symptom Science RIG.
Dr. Fortney is an Assistant Professor in the College of Nursing at The Ohio State University (OSU) and a nurse scientist at Nationwide Children's Hospital (NCH). She has two Bachelor degrees from OSU; one in Journalism and one in nursing. Shethen went on to complete a Master's degree in nursing with neonatal specialization and a PhD in Nursing, also from OSU. As a post-doctoral fellow, she completed the Patient Centered-Pediatric Research Program (PC-PReP) in the Center for Biobehavioral Health at NCH and then joined the faculty at OSU College of Nursing in 2015. From an F31 awarded as a doctoral student, to post-doctoral intramural funding, to a K23 as a junior faculty member, Dr. Fortney has built a program of research based on the study of the experiences of critically ill infants in the NICU and their families. Through the use of descriptive data, behavioral observations, and qualitative interviews, she has highlighted the trajectories of symptoms and suffering, as well as how perceptions of symptoms and suffering influence decision-making and changes in goals of care for both infants and their parents. She has also highlighted challenges to the identification and management of symptoms in critically ill infants in the NICU, developed a framework to evaluate the quality of neonatal death, and published the first manuscript to illuminate patient-reported symptom data in this population.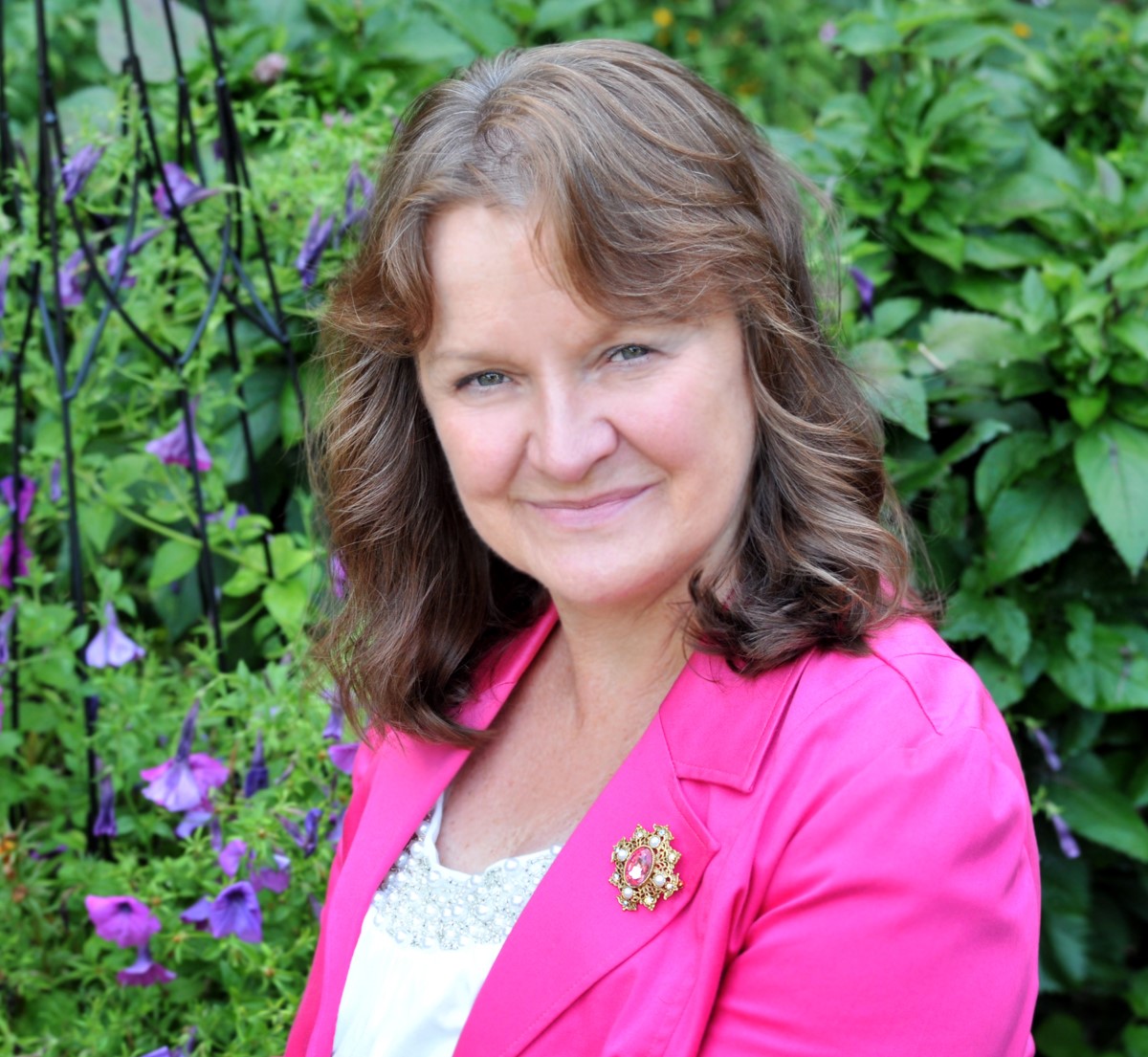 Verna Hendricks-Ferguson, PhD, RN, FPCN, FAAN
Verna Hendricks-Ferguson, PhD, RN, FPCN, FAAN was appointed as the inaugural holder of the Irene Riddle Endowed Professorship at Saint Louis University, School of Nursing in St. Louis, MO on 08/19/19. The President and Provost of Saint Louis University have scheduled a university-wide Investiture Reception to honor Dr. Hendricks-Ferguson and three other endowed professorships on 11/13/2019.
Dr. Hendricks-Ferguson's program of research has made significant contributions to the science of palliative and end-of-life communication practices by pediatric oncology providers with parents of children with cancer who have poor prognosis. She has published extensively in this area and has been honored with receipt of several palliative ed-of-life care awards including distinguished nurse scientist award by our special interest group, research writing awards by the Journal of Pediatric Hematology-Oncology Nurses and induction as a fellow in the American Academy of Nurisng.  Her pioneering research has been funded by several organizations including the Oncology Nursing Foundation, the Alex Lemonade Children's Cancer Research Foundation, and the National Institute of Nursing Research through the National Institute of Health.
Student Member in the Spotlight

Lindsay Obarzanek, BSN, PhD Student
Lindsey Obarzanek is a PhD Student in the College of Nursing at Wayne State University. She received her BSN at Oakland University in 2008 and has explored many different pathways throughout her nursing career. Lindsey is most passionate about the vulnerable critical care patient population and recently submitted a proposal for a pilot study examining Dyspnea and Respiratory Distress in a Medical Intensive Care Unit setting. She plans to dedicate her future work to better understanding and treating the distressing symptom of dyspnea in this specific patient population, which is often unable to self-report. Under the mentorship of Dr. Margaret
Campbell, Lindsey has been fortunate to study and publish on this under-reported patient symptom experience.
Megan Miller, BSN, RN, PhD Candidate
Megan Miller, a PhD student at Michigan State University, passed her dissertation proposal defense in Summer 2019, and is now a PhD Candidate.
She has been a registered nurse since 2015, gaining professional experience in hospice and palliative care, nursing education and health promotion across the lifespan. Megan has two ongoing research studies funded by the American Nurses Foundation and Blue Cross Blue Shield of Michigan. Her research will examine the impact of spirituality on pain experiences in women with advanced breast cancer in the context of an integrative therapy intervention.
Megan is passionate about end-of-life care and is interested in exploring how our relationship to death affects the way we live. She is a co-chair elect of our RIG, a facilitator of Death Café Lansing, a board member for the Funeral Consumers Alliance and a volunteer at Hospice of Lansing. Her future work will include the development of holistic (mind, body, spirit) interventions for pain in people with advanced cancer, the integration of end of life training for undergraduate nursing students, and the establishment of community-based hospice centers.