Purpose
The purpose of the Decision Making RIG is to advance inquiry of various aspects of decision-making within nursing science, provide a forum for disseminating knowledge relative to decision-making, promote opportunities for scholarly networking and mentoring and recognize significant contributions of nurses to decision science research.
The Decision Making RIG is fortunate to have many experienced and funded researchers who actively contribute to the body of decision-making knowledge. Our members embrace a rich diversity of theoretical and methodological approaches to the study of decision-making and choice behaviors, including: nurses' clinical reasoning and decision-making, self-management decisions in heart failure, decision-making in care-giving for dementia, women's decisions about menopause and depressive symptom management, cultural aspects of decision-making, and women's decision-making about breast cancer treatment.
Who Should Join?
Nurses and nursing students with an interest in decision making science, clinical reasoning in nursing practice, shared provider-health care recipient decision making, or choice behaviors of health care recipients in all arenas of nursing practice.
RIG Communication
Listerv address: decisionmaking@lists.mnrs.org
LinkedIn Page: https://www.linkedin.com/groups/6540403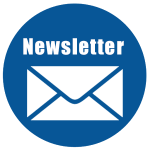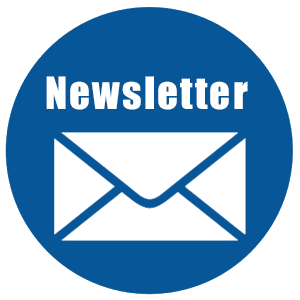 Decision Making RIG Newsletter – April 2019 Issue
Decision Making RIG Newsletter – Spring 2019 Issue
Decision Making RIG Newsletter – Fall 2018 Issue
Decision Making RIG Newsletter – July 2018 Issue
Meet the RIG Leadership for 2019 – 2020
Co-Chair

Richard Martin, DNP, MBA, RN, CFP
PhD Student, Case Western Reserve University
richard.martin@case.edu

Co-Chair

Nicholas Schiltz, PhD 
Assistant Professor, Case Western Reserve University
nks8@case.edu


Co-Chair-Elect

Grant Pignatiello, PhD, RN 
Postdoctoral Fellow, Case Western Reserve University
gap54@case.edu

Co-Chair-Elect

Elizabeth Eisenhauer, PhD, RN 
Visiting Instructor, Oakland University
eisenhauer@oakland.edu 

Past Co-Chair

Tanya L. Trotter, APRN, MSN, PHCNS-BC
PhD Student, University of North Dakota College of Nursing
tanya.trotter@und.edu

Past Co-Chair 

Karen O. Moss, PhD, RN, CNL  
Assistant Professor, The Ohio State University 
moss.391@osu.edu

Grant Representative

Tamra Shea, MSN, RN  
Assistant Professor, Western Carolina University 
tshea@email.wcu.edu
2019-2020 RIG Awards
The Decision Making RIG is proud to announce the following award opportunities to the RIG membership:
Please be sure to visit the RIG Award submission site to nominate a fellow Decision Making RIG member today.
Opens:  October 1, 2019
Closes:  December 3, 2019
If the above link does not load quickly, you can access the RIG Award Nomination site by accessing the main MNRS conference submission site: mnrs.societyconference.com.
Login using your email address and personal password.
Click on the Submissions box.
Access My Dashboard
Submit RIG Award
If you continue to have issues, please be sure to call the Executive Office at 615-432-0098 or email info@mnrs.org
2018-2019 RIG Awards
Decision Making:
Dissertation Award
Grant Pignatiello, PhD
Case Western Reserve University
Decision Making:
New Investigator
Nicholas Schiltz, PhD
Case Western Reserve University
2019 – 2020 Goals
Increase membership by reaching out to past members who may not realize they did not re-select the RIG in their membership
Continue communication via newsletter and highlighting of membership quarterly
Submit guaranteed symposium abstract for 2019 meeting
Overall/Long Term Goals
Increase membership by 10%.
Increase communication by leveraging novel communication strategies (use of new MNRS website RIG specific page, social media)
Collaborate with another RIG for either a competitive co-sponsored symposium or a pre-conference workshop.

Recent Activities/Highlights
Congratulations to Decision Making RIG chair Dr. Lisa Carter-Harris who is the recipient of an R15 grant funded by the National Cancer Institute to test the conceptual model she developed to understand lung cancer screening participation from the perspective of the individual making the decision to screen or not for lung cancer. This is a 3-year mixed methods study that will help advance the state of the science in this emerging cancer screening option for high-risk smokers.

RIG Minutes/Meeting Summary
If you are interested in learning more about the Decision Making RIG, please explore the minutes from the past meetings:
Decision Making RIG Annual Report from the 2019 Annual Research Conference
Decision Making RIG Annual Report from the 2018 Annual Research Conference
Decision Making RIG Annual Report from the 2017 Annual Research Conference
Decision Making RIG Annual Report from the 2016 Annual Research Conference