MNRS/Joseph & Jean Buckwalter Grant
(supports the research development of budding scholars in the Midwest Region, especially those with interests in cancer and depression)
Dr. Joseph Addison Buckwalter III was a former faculty member of the University of Iowa (U of I) College of Medicine, and at the time of his death he was an Emeritus Professor of Surgery at the University of North Carolina. He was instrumental in establishing the Iowa statewide cancer registry and in developing a program for treatment of patients with diseases of the thyroid gland. He conducted research in a variety of areas and in particular the genetically determined patterns of the incidence of gastric and duodenal ulcers and carcinoma of the stomach. Following his retirement from clinical practice, Dr. Buckwalter continued to teach and serve on committees for UNC. He regularly contributed editorials to local newspapers and served as a volunteer and leader for a variety of community programs, including Habitat for Humanity, Dispute Settlement Center, Freedom House, North Carolina Chapter of the Hemlock Society, and the YMCA.
Jean Buckwalter was married to Dr. Buckwalter and was a graduate of the University of Northern Iowa.  She was an organizational wizard who worked in advertising and marketing and became secretary to the Chairman of the U of I, Department of Surgery. In Chapel Hill, Jean did volunteer work with various non profits including United Way, Presbyterian Women, Meals on Wheels, and Inter-Faith Council. Jean was a strong, intelligent, curious woman who held people to high standards, yet was insightful and compassionate. Her interests included bridge, travel, reading and public policy. Her most important quality was an indomitable, confident spirit that could not be broken through personal health challenges and misfortunes. She created a strong sense of family and assisted them in achieving their full potential in life as mother/stepmother to 6 children, 13 grandchildren and 10 great-grandchildren.
This  grant was made possible through a bequest from the estate of Dr. Joseph and Jean Buckwalter to their son and daughter-in-law, Jody and Kitty Buckwalter. The purpose of this grant is to support the research development of budding scholars in the Midwest Region, especially those with interests in cancer and depression. All applicants MUST be current active members of MNRS to be eligible for this grant.  The grant will be funded up to $3,000.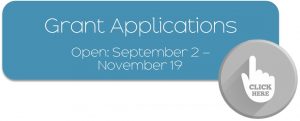 Submissions will only be accepted between September 2 - November 19, 2021. When more than one investigator is listed, the first individual named is the MNRS point of contact. The first investigator will assume responsibility for the conduct of the research.
The MNRS Grants Committee is tasked with reviewing applications, and recommending funding avenues to the MNRS Board of Directors. No proposals will be returned to the grant applicant.
Please Note: Doctoral students may only apply for dissertation grants.
---
The grant application portal will be open September 2 - November 19, 2021. 


Notification
Recipients will be notified if they have received the grant in February.
Funding
Funding starts at the end of the Annual Conference, but only after the recipient has received IRB approval. Attaining IRB approval is the responsibility of the investigator.
Budget is not to exceed applicable grant amount. Only expenses essential to the conduct of the proposed research will be funded. No indirect costs are allowed.
Allowable expenses:
Personnel: RAs can be hired on an hourly or FTE% basis. State percentage of effort on project and salaries and benefits.
Supplies: Items with a unit cost of $500 or less.
Travel only as related to carrying out this research proposal NOT to present the findings of the study
Other: Printing, Parking, food postage, subject incentives, telephone, and duplicating in this category.
Prohibited expenses:
Equipment
Supplies with a unit cost of more than $500
Personal computers
PI and CoPI salaries
Subcontractors
Educational assistance such as tuition, textbooks, or dissertation preparation
Travel or per diem to present papers or posters to MNRS or any other conference
Conference registration
Funds cannot be used to travel to the MNRS Conference
MNRS membership