What is Translational Science?
The National Center for Advancing Translational Sciences at the NIH defines translation as "The process of turning observations in the laboratory, clinic and community into interventions that improve the health of individuals and the public – from diagnostics and therapeutics to medical procedures and behavioral changes." Translational Science is defined as "The field of investigation focused on understanding the scientific and operational principles underlying each step of the translational process". (U.S. Department of health & Human Services. NIH. National Center for Advancing Translational Sciences. Translational Science Spectrum. Retrieved from: https://ncats.nih.gov/translation/spectrum, last accessed April 2019.)
Purpose
Identify the challenges and support solutions for the process of moving evidence from basic discovery to point of care.
Who Should Join?
Nurse scientists who are affiliated with Clinical Translation Science Award (CTSA) activities in the Midwest;
Nurse scientists engaged in translational research who want to network, collaborate and discuss approaches to advance clinical translation science
RIIG Communication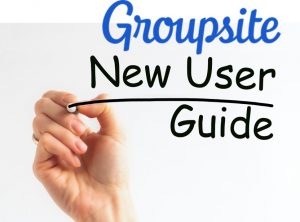 Groupsite Community Networking Platform: https://mnrs.groupsite.com/
[hr]
Meet the RIIG Leadership
| | |
| --- | --- |
| | Chair |
| |  Chair-Elect |
| | Grants Representative  |
2021-2022 RIIG Awards
The Translational Nursing Science RIIG has not issued any calls for RIIG Awards in 2021-2022.
Please contact the RIIG Chair with questions.
[hr]
Overall/Long Term Goals
Maintain or increase RIIG membership particularly among smaller, less research-intensive institutions
Increase engagement in collaborative translational science activities across member organizations
Recent Activities/Highlights
Holli Devon, Ph.D., University of Illinois at Chicago, College of Nursing and Kristina Dreifuerst, Ph.D., Marquette University College of Nursing were the 2017 recipients of the Nurses in Translational Science Outstanding Researcher Award!
RIIG Minutes/Meeting Summary
If you are interested in learning more about the Translational Science RIIG, please explore the minutes from the past meetings:
Translational Science RIIG minutes from the 2018 Annual Research Conference.
Translational Science RIIG minutes from the 2017 Annual Research Conference.
Translational Science RIIG minutes from the 2016 Annual Research Conference.