Purpose
The Qualitative RIG was established to advance the use of qualitative research and mixed methods to study problems of interest to nurse clinicians, educators, and administrators. The use of naturalistic inquiry, phenomenology, ethnography grounded theory, case study, content analysis, and other qualitative methodologies have become increasingly important to understanding the experiences of individuals, families, and groups in confronting a variety of health care issues.
Comprised of nurse researchers from around the Midwest, the Qualitative RIG promotes research across nursing specialties. Members have a wide range of experiences in studying such diverse health problems as dialysis and renal transplants, obesity, Alzheimer's disease, cancer, diabetes, mental health, genetics, palliative and end of life care. Members have also applied qualitative methods to study web-based nursing courses, the image of nursing, and perceptions of quality of care. Members are increasingly successful in obtaining small local grants as well as large, federally-funded grants to support their work, and provide a strong network for others wanting to adopt qualitative and mixed methods research designs.
Who Should Join?
Anyone who has an interest in qualitative and mixed methods methodologies to advance nursing research.
RIG Communication
Listserv address: qualitativemethods@lists.mnrs.org
LinkedIn page: https://www.linkedin.com/groups/6537956
Meet the RIG Leadership for 2019 – 2020
Chair

Cherrill Stockman
Assistant Professor, Illinois State University
cistock@ilstu.edu

Chair-Elect

Lisa Burkhart, PhD, RN, MPH, ANEF
Associate Professor, Loyola University Chicago
eburkha@luc.edu

Past Chair

Lynne Connelly
Adjunct Faculty, University of Saint Mary Leavenworth
drlconnelly@gmail.com

Grant Representative

Sandra Siedlecki, PhD, RN, APRN-BC
Senior Nurse Scientist, The Cleveland Clinic
siedles@ccf.org

Grant Representative

Corinne Wheeler, PhD, RN, APRN-BC
Associate Dean and Associate Professory, Cleveland State University
corinneonthelake@gmail.com
2018-2019 RIG Awards
Qualitative Methods:
Dissertation Award
Allison Stafford, BSN
Indiana University
Qualitative Methods:
Senior Investigator Award
Lee SmithBattle
Saint Louis University
Overall/Long Term Goals
Continue exploring networking opportunities, with a plan for two pop-ups (informal discussions done synchronously via video technology) in the next 12 months.
The first goal is to develop a network among MNRS members who are experts in qualitative methods to have a database of researchers for possible collaboration and mentoring.
The second goal is to facilitate a pre-conference workshop on qualitative methods for new nurse scientists.
Recent Activities/Highlights
We are looking for RIG members who would like to showcase their programs of research, highlighting qualitative research methods. Please email Dr. Stockmann, the current chair, if you would like to be represented in the research snapshots.
RIG Minutes/Summary
If you are interested in learning more about the Qualitative Methods RIG, please explore the minutes from the past meetings:
Qualitative Methods RIG minutes from the 2018 Annual Research Conference.
Qualitative Methods RIG minutes from the 2017 Annual Research Conference.
Qualitative Methods RIG minutes from the 2016 Annual Research Conference.
Member in the Spotlight
Lee SmithBattle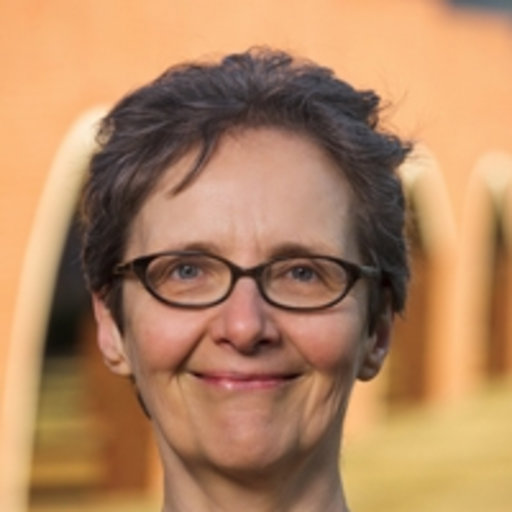 Lee SmithBattle, RN, PhD, is a Professor of Nursing at the School of Nursing at Saint Louis University in St. Louis, Missouri, where she teaches a PhD course on knowledge development, an introductory qualitative research course, and an advanced methods course on interpretive phenomenology.  She has conducted 10 studies on teenage childbearing and has followed one cohort of teen mothers and their families (teen mothers, and their partners, offspring, and parents) for 28 years. She has also studied the development of Public Health Nursing expertise and the use of therapeutic letters in undergraduate nursing curricula. Her studies have been funded by the National Institute of Nursing Research, the American Nurses' Foundation, Sigma Theta Tau International, the Fahs Beck Fund for Research and Experimentation, and the American Group Psychotherapy Association. Her research is widely disseminated in nursing and interdisciplinary journals, and in seven book chapters. She has presented invited papers regionally, nationally, and internationally and has received numerous awards, including the Senior Investigator Award from the Qualitative Methods Research Interest Group (RIG) of the Midwest Nursing Research Sociey. She is a board member of the Missouri Teen Pregnancy and Prevention Partnership (TPPP) and serves on the Research Advisory Committee for Nurses for Newborns. This organization provides home visiting services to low-income pregnant and parenting families.
Recent publications include:
SmithBattle, L., Phengnum, W., Shagavah, A., &  Okawa, S.  (in press). Fathering on tenuous ground: A qualitative meta-synthesis on teen fathering, MCN American Journal of Maternal Child Nursing,
SmithBattle, L. (2018). The past is prologue? The long arc of childhood adversities in a multigenerational study of teen mothering. Social Science & Medicine, 216, 1-9, Advance online publication. httpsL//doi.org/10.1016/j.socscimed.2018l.09.013
SmithBattle, L., Lorenz, R., Reansing, C., Palmer, J., & Pitroff, G. (2018). A methodological review of qualitative longitudinal research in nursing. Nursing Inquiry, 25, e12248.https://doi.org/10.1111/nin.12248
SmithBattle, L. (2018).  Housing trajectories of teen mothers and their families over 28 years. American Journal of Orthopsychiatry,  Advance online publication.    doi/ 10.1037/ort0000347
SmithBattle, L., Chantamit-o-pas, C., & Schneider, J. (2018). A meta-analysis of interventions to reduce repeat pregnancy and births among teenagers.  Journal of Adolescent and Family Health, 9(1), Article 4. Available at: https://scholar.utc.edu/jath/vol9/iss1/4
 SmithBattle, L., Chantamit-o-pas, C., Freed, P., & McLaughlin, D., Schneider, J. (2017).  "Moms Growing Together": Piloting action methods and expressive arts in a therapeutic group for teen mothers. Journal of Child and Adolescent Psychiatric Nursing, 1-8.  doi: 10.1111/jcap.12172
SmithBattle, L. (2018). Teen mothering in the United States: Fertile ground for shifting the paradigm. (Annelies Kamp & M. McSharry, M. Eds.)   Re/assembling the pregnant and parenting teenager: Narratives from the field(s). (pp75-103). Bern, Switzerland: Peter Lang.