Purpose
The Qualitative Methods RIIG was established to advance the use of qualitative research and mixed methods to study problems of interest to nurse clinicians, educators, and administrators. The use of naturalistic inquiry, phenomenology, ethnography grounded theory, case study, content analysis, and other qualitative methodologies have become increasingly important to understanding the experiences of individuals, families, and groups in confronting a variety of health care issues.
Comprised of nurse researchers from around the Midwest, the Qualitative Methods RIIG promotes research across nursing specialties. Members have a wide range of experiences in studying such diverse health problems as dialysis and renal transplants, obesity, Alzheimer's disease, cancer, diabetes, mental health, genetics, palliative and end of life care. Members have also applied qualitative methods to study web-based nursing courses, the image of nursing, and perceptions of quality of care. Members are increasingly successful in obtaining small local grants as well as large, federally-funded grants to support their work, and provide a strong network for others wanting to adopt qualitative and mixed methods research designs.
Who Should Join?
Anyone who has an interest in qualitative and mixed methods methodologies to advance nursing research.
RIIG Communication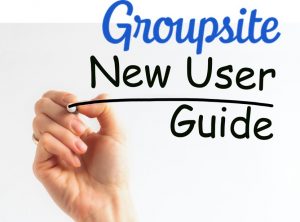 Groupsite Community Networking Platform: https://mnrs.groupsite.com/
Meet the RIIG Leadership
Chair

Florine Ndakuya-Fitzgerald, PhD, RN, BSN
Patient Safety Fellow, University of Wisconsin-Milwaukee
fndakuya@uwm.edu

Chair

Emma C. Schlegel, PhD, MPA, RN
Assistant Professor, Michigan State University
Schleg24@msu.edu
 

Chair-Elect

Rebecca Johnson Beller, BSN, RN
PhD Student, University of Nebraska Medical Center
r.johnsonbeller@unmc.edu

Chair-Elect

Chuka Emezue, PhD, MPH, MPA
Assistant Professor, Rush University
Chuka_N_Emezue@rush.edu

Past Chair

Richard Clark, PhD, RN, MA
Assistant Professor, University of Louisville
paul.clark.1@louisville.edu

Grant Representative

TBD
2021-2022 RIIG Award Winners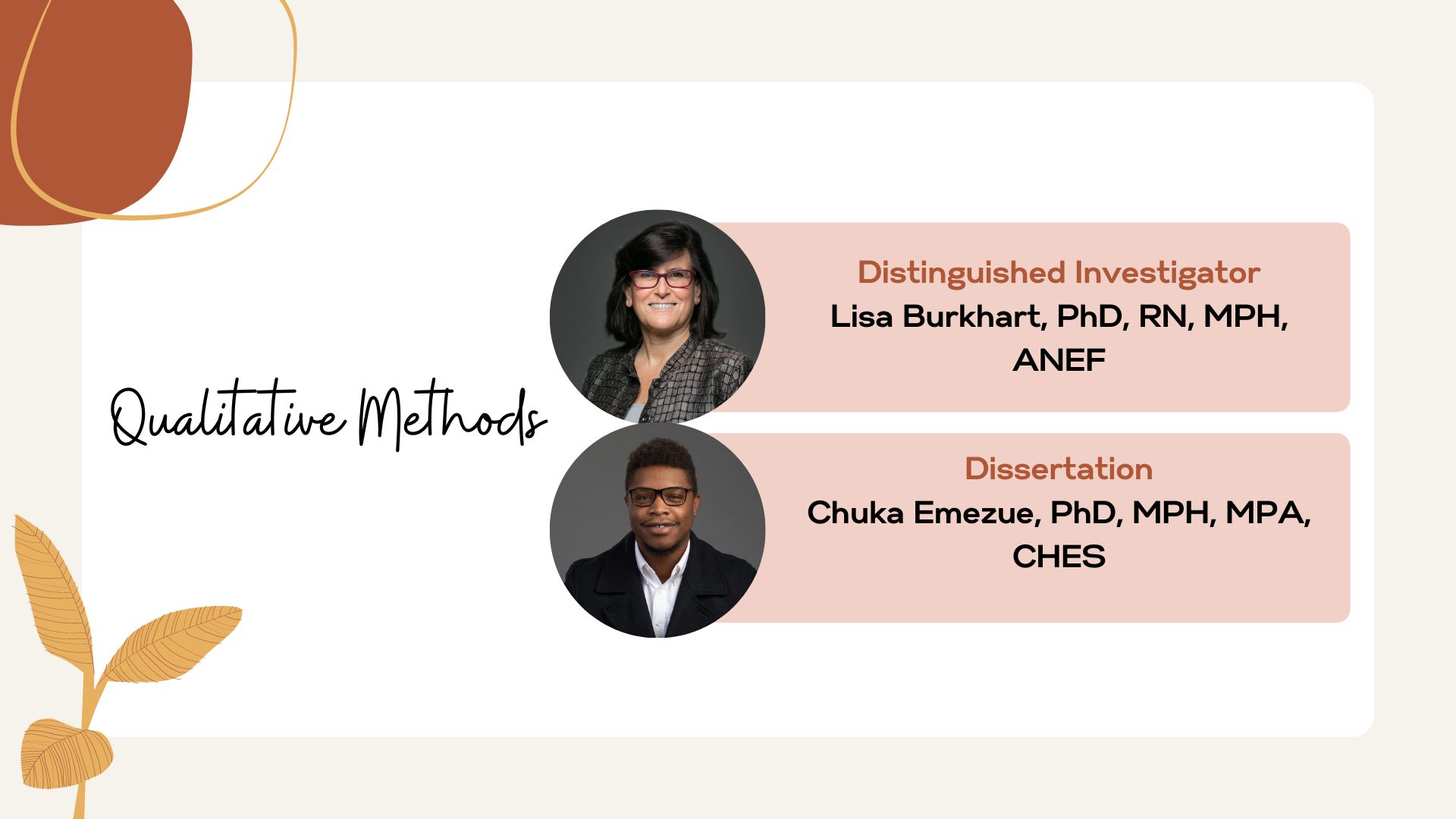 The Qualitative Methods RIIG is proud to announce the following award opportunities to the RIIG membership:
Nominations are now closed and award recipients will be announced at the 2022 Annual Research Conference outside the Chicago area in Schaumburg, IL. If you have questions regarding the RIIG Awards, please be sure to email the RIIG Chair or contact the Executive Office at 615-432-0098 or info@mnrs.org
---
Overall/Long Term Goals
Continue exploring networking opportunities, with a plan for two pop-ups (informal discussions done synchronously via video technology) in the next 12 months.
The first goal is to develop a network among MNRS members who are experts in qualitative methods to have a database of researchers for possible collaboration and mentoring.
The second goal is to facilitate a pre-conference workshop on qualitative methods for new nurse scientists.
Recent Activities/Highlights
Dr. Paul Clark partners with bedside & stretcherside pediatric nurses to develop a critical incident debriefing process and recently published an article on this topic in the Journal of Emergency Nursing.
Dr. Candace recently completed the 3rd revision of an evidence-based clinical practice guideline for assessing heart failure in long-term care settings with publications in the Journal of Gerontological Nursing and Series on Evidence-based Practice Guidelines.
Dr. Marie-Anne Rosemberg has studied occupational health and reproduction with publications in the Journal of Occupational and Environmental Hygiene and the Journal of Advanced Nursing.
Dr. Sandra Siedlecki will be inducted as a fellow in the American Academy of nursing in October this year.
CLICK HERE to read more about the RIIG Activities/Highlights.
RIIG Minutes/Summary
If you are interested in learning more about the Qualitative Methods RIIG, please explore the minutes from the past meetings:
Qualitative Methods RIIG minutes from the 2021 Annual Research Conference.
Qualitative Methods RIIG minutes from the 2020 Annual Research Conference.
Qualitative Methods RIIG minutes from the 2019 Annual Research Conference.
Qualitative Methods RIIG minutes from the 2018 Annual Research Conference.
Qualitative Methods RIIG minutes from the 2017 Annual Research Conference.
Qualitative Methods RIIG minutes from the 2016 Annual Research Conference.
Member in the Spotlight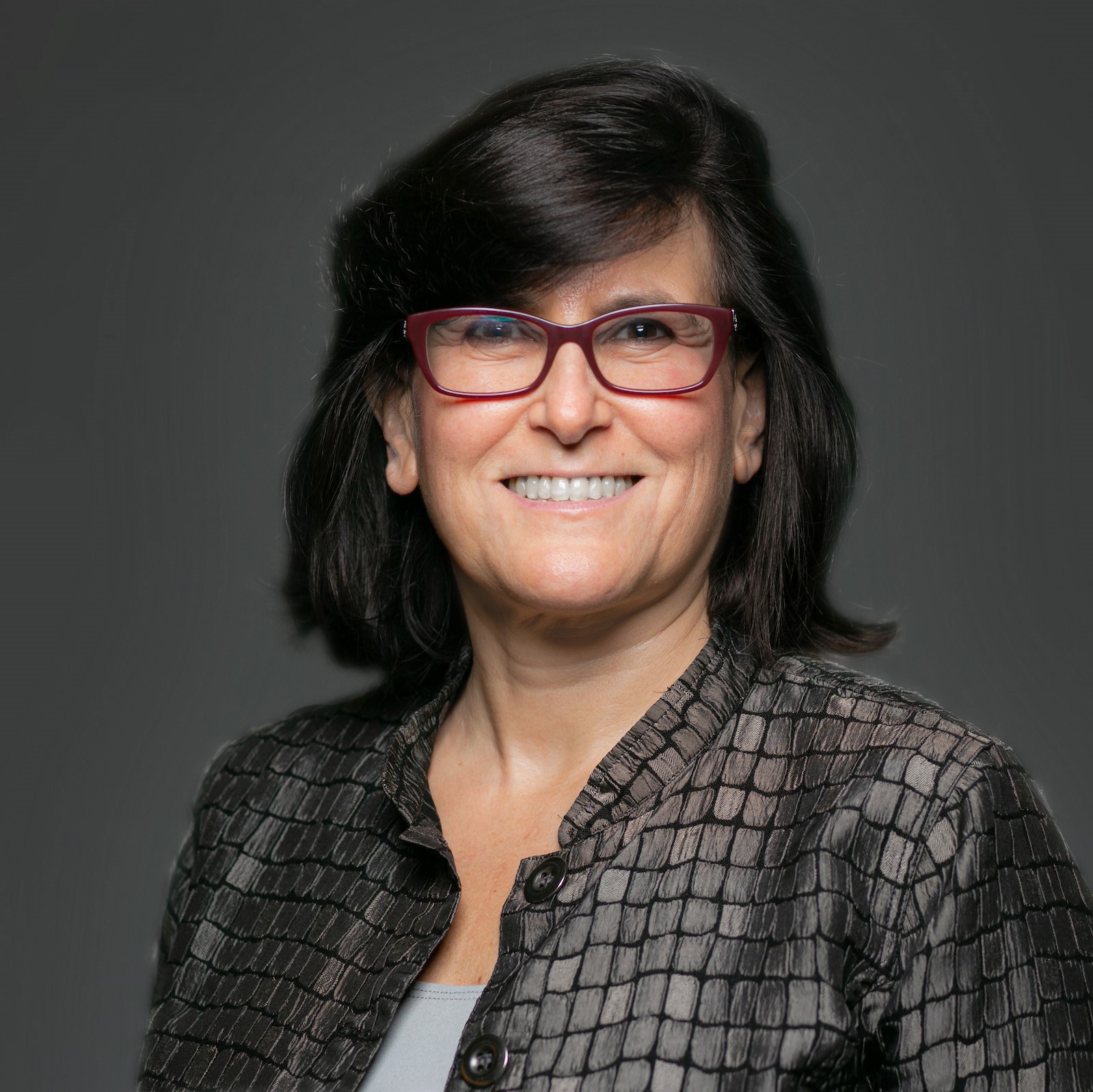 Dr. Lisa Burkhart is our 2021-2022 Distinguished Investigator Award.
Dr. Burkhart is an Associate Professor at Loyola Marcella School of Nursing, and a Research Health Scientist at the Center of Innovation for Complex Chronic Healthcare (CINCCH), Edward Hines, Jr. VA Hospital. She is an experienced qualitative researcher and has contributed to the body of nursing knowledge using qualitative methods, is nationally recognized for her expertise in qualitative research, and has mentored students and faculty to support qualitative research.
Dr. Burkhart's grounded theory research in spiritual care in nursing practice discovered a middle range theory, which was validated psychometrically and used in national and international studies. The theory is also incorporated in the 2016 and 2020 Edition of the Yoost & L. Crawford Fundamentals of Nursing: Building Blocks of Nursing undergraduate textbook and is included in the 4th and 5th edition of the Peterson & T. Bredow's Middle Range Theories: Application to Nursing Practice graduate-level textbook. She has also conducted qualitative research using descriptive and participatory action methods using photovoice, guided tours, individual interviews, and focus groups. She has a strong track record of qualitative research funding as Principal Investigator or Co-Investigator on seven qualitative or mixed methods studies, totaling over $2 million. She has 60 publications, of which 26 are data-based and include 10 qualitative articles.
Her impressive achievements provide ample evidence for this award nomination. Her publication record includes multiple, data-based qualitative publications. She has presented at several competitive and peer-reviewed symposia, mostly as first-author. Combined with an impressive, multi-million-dollar funding record, this scholarship distinguishes Dr. Burkhart as a qualitative investigative researcher. Not only has she expanded nursing scholarship and qualitative methods through her work, but she has brought others along on this journey, mentoring them into roles as academicians, scholars, and qualitative researchers.
Congratulations, once again, Dr. Lisa Burkhart!
Recent publications/Funded Research:
Engaging Patients and Providers in Identifying and Addressing Modifiable Risk Factors to
Prevent Community-Acquired Ulcers in Spinal Cord Injury (SCI) (IIR 16-267, PI
Burkhart)
Burkhart, L., Skemp, L., Siddiqui, S., Bates-Jensen, B. (2021d). Developing a decision support tool to prevent community-acquired pressure injuries in spinal cord injury in ambulatory care: A nurse-led protocol for mixed methods research. Nursing Outlook, 62(2), 127-135. https://doi.org/10.1016/j.outlook.2021.01.003
Burkhart, L., Kale, I, & Lavela, S.  (2021). Grief and Loss among Veterans with Spinal Cord Injury: A Qualitative Study. Rehabilitation Nursing. Published ahead of print. doi: 10.1097/rnj.0000000000000303
Burkhart, L., Pelligrini, C.A., Jones, K. & LaVela, S. (2021).  Strategies used by providers to support individuals with spinal cord injury in weight management: A qualitative study of provider perspectives.  Spinal Cord Series and Cases, 7, 65. https://doi.org/10.1038/s41394-021-00426-1 Link to article:  https://rdcu.be/cqRsj
Two things people may not know about Dr. Lisa Burkhart:
I love to cycle. Summers are the best with an early morning (5:30 a.m.) start time before my coffee.
I worked at the International Parish Nurse Resource Center, Advocate Healthcare and shared lunch with Rev. Granger Westberg, the founder of parish nursing.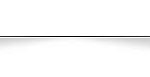 Dr. Chuka Emezue is our 2021-2022 Dissertation Award Winner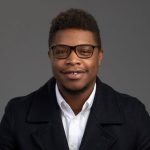 Dr. Emezue is an Assistant Professor at the Rush University College of Nursing.
He received his Ph.D. in Nursing and Healthcare Innovation from the University of Missouri-Columbia, Sinclair School of Nursing. He also has his master's degree in Public Health (MPH) and Public Affairs (MPA) from the University of Missouri-Columbia.
His recent work has involved a collaboration between Johns Hopkins University and the University of Missouri Schools of Nursing in adapting and testing the MyPlan app – a novel smartphone intervention to reduce dating violence among rural and urban adolescents. This led him to investigate dating violence risk and protective factors in underserved and undersampled rural young males who are at risk of experiencing or perpetrating violence at home and in the community.
Finding that young males are responsive to tailored technology-based interventions for dating violence prevention, Dr. Emezue is developing and pilot testing two culturally congruent and technology-based psychobehavioral interventions. BrotherlyACT is a web- and mobile compatible intervention supporting violence and early substance use prevention among young Black males using life skills coaching and mindfulness training. While the SecondACT intervention uses a continuing care web-based approach to prevent partner violence recidivism and substance use relapse among lower-income fathers and adult males who are violent in the home.
Congratulations, once again, Dr. Chuka Emezue!
Recent publications
Emezue, C. N., Enriquez, M., Dougherty, D. S., Bullock, L. F., & Bloom, T. L. (2021). Rural
young males' acceptance & receptiveness to technology-based interventions for dating violence prevention: A qualitative descriptive study. Journal of Adolescence, 92, 137-151. https://doi.org/10.1016/j.adolescence.2021.08.012
Emezue, C. N., & Udmuangpia, T. (2020). Authentic Empathy and the Role of Victim Service
Providers in (De)stigmatizing Male Sexual Victimization. Journal of Interpersonal Violence. https://doi.org/10.1177/0886260520948150
Emezue C.N., Bloom TL. Protocol: Technology-based and digital interventions for intimate
partner violence: A meta‐analysis and systematic review. Campbell Systematic Reviews. 2020;e1132. https://doi.org/10.1002/cl2.1132
Emezue, C. N., Williams, O. J., & Bloom, T. L. (2019). Culturally-Differentiated Batterer
Intervention Programs for Immigrant Male Batterers (IMB): An Integrative Review. Journal of Aggression, Maltreatment & Trauma, 1-24. doi:10.1080/10926771.2019.1685042.
Two things people may not know about Dr. Chuka Emezue:
I love indoor houseplants and I'm something of a green thumb.