Purpose
The Qualitative RIG was established to advance the use of qualitative research and mixed methods to study problems of interest to nurse clinicians, educators, and administrators. The use of naturalistic inquiry, phenomenology, ethnography grounded theory, case study, content analysis, and other qualitative methodologies have become increasingly important to understanding the experiences of individuals, families, and groups in confronting a variety of health care issues.
Comprised of nurse researchers from around the Midwest, the Qualitative RIG promotes research across nursing specialties. Members have a wide range of experiences in studying such diverse health problems as dialysis and renal transplants, obesity, Alzheimer's disease, cancer, diabetes, mental health, genetics, palliative and end of life care. Members have also applied qualitative methods to study web-based nursing courses, the image of nursing, and perceptions of quality of care. Members are increasingly successful in obtaining small local grants as well as large, federally-funded grants to support their work, and provide a strong network for others wanting to adopt qualitative and mixed methods research designs.
Who Should Join?
Anyone who has an interest in qualitative and mixed methods methodologies to advance nursing research.
RIG Communication
Listserv address: qualitativemethods@lists.mnrs.org
LinkedIn page: https://www.linkedin.com/groups/6537956
2018-2019
Meet the RIG Leadership
Chair

Lynne Connelly
drlconnelly@gmail.com

Chair-Elect

Cherrill Stockman
Associate Professor, Illinois State University
cistock@ilstu.edu

Past Chair

Jill Peltzer, PhD, APRN-CNS
Assistant Professor, The University of Kansas
jpeltzer2@kumc.edu

Grant Representative

Barbara Bowers, PhD, RN, FAAN
Professor and Associate Dean for Research, University of Wisconsin–Madison
bjbowers@wisc.edu

Grant Representative

Barbara King, PhD, APRN- BC
Associate Professor, University of Wisconsin–Madison
bjking2@wisc.edu
2018-2019 RIG Awards
Qualitative Methods is proud to announce the following award opportunities to the RIG membership:
Dissertation Research Award
Senior Investigator Award
New Investigator Award
Nominations are now closed.  Winner will be announced at the 43rd Annual Research Conference in Kansas City, MO.  Please plan to join us for the full conference and the Qualitative Methods RIG meeting.
Overall/Long Term Goals
Continue exploring networking opportunities, with a plan for two pop-ups (informal discussions done synchronously via video technology) in the next 12 months.
The first goal is to develop a network among MNRS members who are experts in qualitative methods to have a database of researchers for possible collaboration and mentoring.
The second goal is to facilitate a pre-conference workshop on qualitative methods for new nurse scientists.
Recent Activities/Highlights
We are looking for RIG members who would like to showcase their programs of research, highlighting qualitative research methods. Please email Dr. Connelly, the current chair, if you would like to be represented in the research snapshots.
RIG Minutes/Summary
If you are interested in learning more about the Qualitative Methods RIG, please explore the minutes from the past meetings:
Qualitative Methods RIG minutes from the 2018 Annual Research Conference.
Qualitative Methods RIG minutes from the 2017 Annual Research Conference.
Qualitative Methods RIG minutes from the 2016 Annual Research Conference.
Member in the Spotlight
Cherrill Iona Stockmann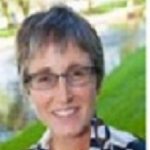 Dr. Stockmann currently teaches both undergraduate and graduate research courses at Methodist College in Peoria, Illinois. Her research focuses on mental health simulation and the use and outcomes of presence as a nursing intervention. Her research interests include simulation and the use and outcomes of nursing presence. Her research activities include the use of simulation and OSCEs for undergraduate mental health nursing education. She recently completed an integrative review of the literature examining presence in the nurse-client relationship. Her collaboration interests include use of simulation for nursing care of transgender clients and the implementation of a mental health OSCE for undergraduate nursing education.
Dr. Stockmann conducted a focus group study with Dr. Desiree A. Diaz titled "Students' Perceptions of the Psychological Well-Being of a Transgender Client Through Simulation," following a descriptive study that explored the use of simulation to increase cognitive and reflective practice and to influence perceptions and attitudes related to the Lesbian, Gay, Bisexual, and Transgender (LGBT) population.
Within the LGBT community, transgender individuals experience the most health disparities, including devaluation, social isolation, and limited understanding of their life experiences. The need to address the mental health concerns for transgender clients is imperative. Nursing curricula must prepare students to provide holistic care for individuals within this community. Research is limited concerning the inclusion of LGBT content in nursing education. The purpose of this study was to explore undergraduate nursing students' experiences providing mental health care for a transgender client through simulation. Focus group method as described by Krueger and Casey (2014) was used for data generation. Criterion sampling yielded a total of 20 first semester senior nursing students who were enrolled in the mental health course. Qualitative content analysis as described by Krippendorff (2012) was applied to interpret and describe participants' experiences. The three categories that emerged were limited experience addressing mental health needs, intervening with client anxiety with the sub-category prioritizing care and collaboration, and therapeutic nurse-client relationship with the sub-category therapeutic communication. Students described simulation as an effective strategy for teaching mental health nursing skills. Results supported previous studies addressing the integration of mental health needs of transgender persons into nursing curricula.
Stockmann, C. & Diaz, D.A. (2017). Students' perceptions of the psychological well-being of a transgender client through simulation. Journal of Nursing Education. (Accepted for publication July 10, 2017). *