Purpose
The focus of the Population Health RIIG is to advance nursing knowledge related to public health nursing, community health nursing and nurse managed centers. The membership consists of researchers and clinicians who share a common interest in expanding the research evidence base for community and population based health interventions in order to improve practice and policy.
Who Should Join
We invite members from across the research spectrum. Novice level students, entry level PhD and DNP professionals are as welcome as seasoned, experienced, funded and published researchers. We are an open-minded group without bias for a specific philosophical orientation. We aspire to quality research to build knowledge and science.
RIIG Communication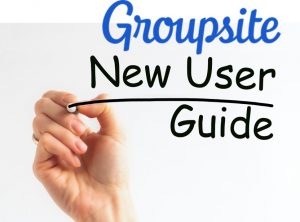 Groupsite Community Networking Platform: https://mnrs.groupsite.com/
[hr]
Meet the RIIG Leadership
Chair

Elizabeth Bien, PhD, MSN, RN
Research Fellow, Cincinnati Children's Hospital
elizabeth.bien@cchmc.org

Past Chair

Dongjuan (Donna) Xu, PhD, RN
Assistant Professor, Purdue University
xu976@purdue.edu

Chair-Elect

TBD

Grants Representative

TBD
[hr]
2021-2022 RIIG Award Winners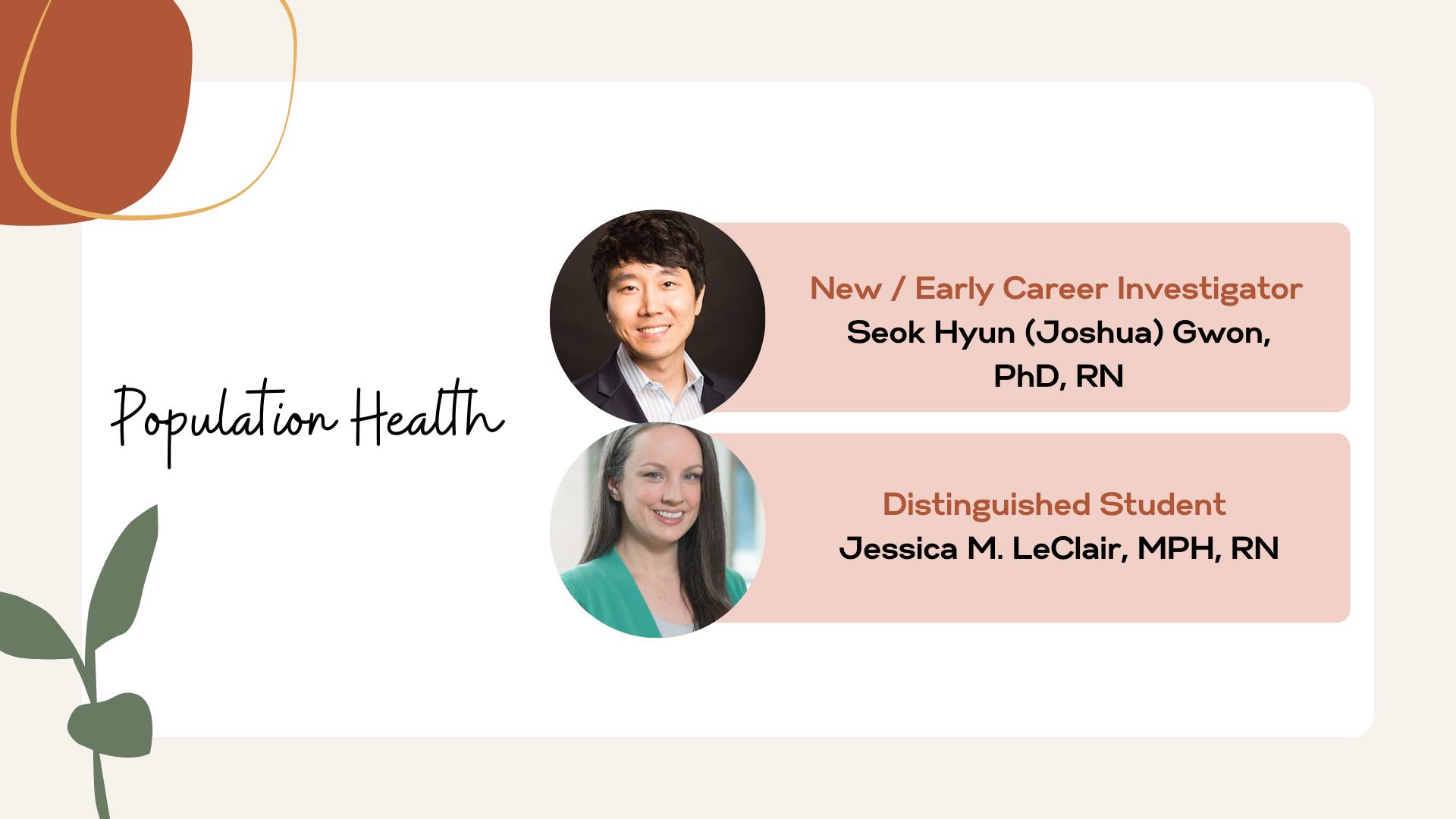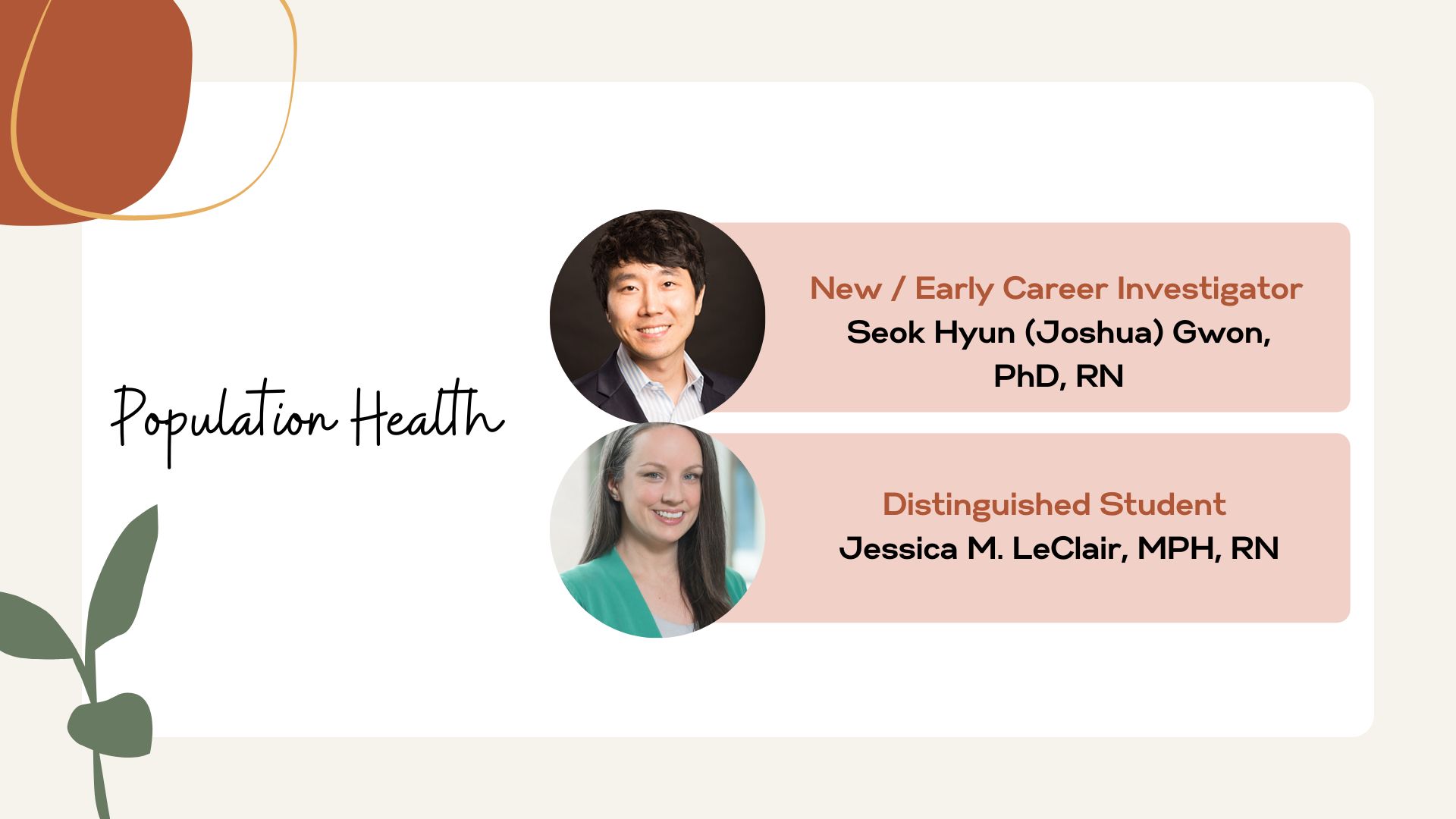 The Population Health RIIG is proud to announce the following award opportunities to the RIIG membership:
Nominations are now closed and award recipients will be announced at the 2022 Annual Research Conference outside the Chicago area in Schaumburg, IL. If you have questions regarding the RIIG Awards, please be sure to email the RIIG Chair or contact the Executive Office at 615-432-0098 or info@mnrs.org
[hr]
Overall/Long Term Goals
Our goal is not only to increase membership, but to mentor one another so as to promote a research agenda consistent with Quad Council (ACHNE, ANA, APHA, & ASTDN) recommendations in an ever changing health care system so as to fill knowledge gaps and develop strong evidence that cultivates healthy communities among diverse populations.
The members of this section meet yearly at the annual MNRS conference. An e-mail database supports communication among section members. Members are at various stages in their research programs and include undergraduate and graduate students, as well as faculty and other nurse researchers.
[hr]
RIIG Minutes/Meeting Summary
If you are interested in learning more about the Population Health RIIG, please explore the minutes from the past meetings:
Population Health RIIG Annual Report from the 2021 Annual Research Conference
Population Health RIIG Annual Report from the 2020 Annual Research Conference
Population Health RIIG Annual Report from the 2019 Annual Research Conference
Population Health RIIG minutes from the 2018 Annual Research Conference
Population Health RIIG Minutes from the 2017 Annual Research Conference
[hr]
Member in the Spotlight
[hr]
RIIG Member Research Updates
Publications (PubMed from October 2020 to March 13, 2021)
Biederman E, Donahue K, Sturm L, Champion V, Zimet G. The association between maternal human papillomavirus (HPV) experiences and HPV vaccination of their children. Hum Vaccin Immunother. 2020 Oct 7:1-6. doi: 10.1080/21645515.2020.1817714. Epub ahead of print. PMID: 33026274.
Krienen FM, Goldman M, Zhang Q, C H Del Rosario R, Florio M, Machold R, Saunders A, Levandowski K, Zaniewski H, Schuman B, Wu C, Lutservitz A, Mullally CD, Reed N, Bien E, Bortolin L, Fernandez-Otero M, Lin JD, Wysoker A, Nemesh J, Kulp D, Burns M, Tkachev V, Smith R, Walsh CA, Dimidschstein J, Rudy B, S Kean L, Berretta S, Fishell G, Feng G, McCarroll SA. Innovations present in the primate interneuron repertoire. Nature. 2020 Oct;586(7828):262-269. doi: 10.1038/s41586-020-2781-z. Epub 2020 Sep 30. Erratum in: Nature. 2020 Dec;588(7837):E17. PMID: 32999462.
Ebersole AM, Boch SJ, Bonny AE, Chisolm DJ, Berlan ED. Disparities in HIV Education and Testing Between Metropolitan and Nonmetropolitan Adolescents and Young Adults in the U.S. J Adolesc Health. 2020 Dec 4:S1054-139X(20)30659-5. doi: 10.1016/j.jadohealth.2020.11.009. Epub ahead of print. PMID: 33288461.
Boch SJ, Chisolm DJ, Kaminski JW, Kelleher KJ. Home quality and child health: Analysis of the Survey of Income and Program Participation. J Child Health Care. 2021 Jan 27:1367493520975956. doi: 10.1177/1367493520975956. Epub ahead of print. PMID: 33502907.
Meyer JP, Culbert GJ, Azbel L, Bachireddy C, Kurmanalieva A, Rhodes T, Altice FL. A qualitative study of diphenhydramine injection in Kyrgyz prisons and implications for harm reduction. Harm Reduct J. 2020 Oct 31;17(1):86. doi: 10.1186/s12954-020-00435-7. PMID: 33129341; PMCID: PMC7603760.
Pujasari H, Levy J, Culbert G, Steffen A, Carley D, Kapella M. Sleep disturbance, associated symptoms, and quality of life in adults living with HIV in Jakarta, Indonesia. AIDS Care. 2021 Jan;33(1):39-46. doi: 10.1080/09540121.2020.1748868. Epub 2020 Apr 8. PMID: 32266830.
Lopez KD, Cravero C, Krishnan A, Carvalho de Sousa Freire VE, Culbert GJ. Feasibility of a mHealth survey application for incarcerated and postrelease people living with HIV in a low-resource setting. Res Nurs Health. 2021 Feb;44(1):201-212. doi: 10.1002/nur.22098. Epub 2020 Dec 20. PMID: 33341994.
Ding Q, Spatz ES, Lipska KJ, Lin H, Spertus JA, Dreyer RP, Whittemore R, Funk M, Bueno H, Krumholz HM. Newly diagnosed diabetes and outcomes after acute myocardial infarction in young adults. Heart. 2020 Oct 20:heartjnl-2020-317101. doi: 10.1136/heartjnl-2020-317101. Epub ahead of print. PMID: 33082173.
James LM, Dolan S, Leuthold AC, Engdahl BE, Georgopoulos A, Georgopoulos AP. The effects of human leukocyte antigen DRB1*13 and apolipoprotein E on age-related variability of synchronous neural interactions in healthy women. EBioMedicine. 2018 Sep;35:288-294. doi: 10.1016/j.ebiom.2018.08.026. Epub 2018 Aug 20. PMID: 30139626; PMCID: PMC6161538.
Dush JL. Adolescent food insecurity: A review of contextual and behavioral factors. Public Health Nurs. 2020 May;37(3):327-338. doi: 10.1111/phn.12708. Epub 2020 Jan 22. PMID: 31970826.
Eldeirawi K, Huntington-Moskos L, Nyenhuis SM, Polivka B. Increased disinfectant use among adults with asthma in the era of COVID-19. J Allergy Clin Immunol Pract. 2021 Mar;9(3):1378-1380.e2. doi: 10.1016/j.jaip.2020.12.038. Epub 2020 Dec 29. PMID: 33385592; PMCID: PMC7832809.
Hittle BM, Caruso CC, Jones HJ, Bhattacharya A, Lambert J, Gillespie GL. Nurse Health: The Influence of Chronotype and Shift Timing. West J Nurs Res. 2020 Dec;42(12):1031-1041. doi: 10.1177/0193945920916802. Epub 2020 May 17. PMID: 32419655; PMCID: PMC7659469.
Hartley K, Perazzo J, Brokamp C, Gillespie GL, Cecil KM, LeMasters G, Yolton K, Ryan P. Residential surrounding greenness and self-reported symptoms of anxiety and depression in adolescents. Environ Res. 2021 Mar;194:110628. doi: 10.1016/j.envres.2020.110628. Epub 2020 Dec 17. PMID: 33345894.
Anusiewicz CV, Ivankova NV, Swiger PA, Gillespie GL, Li P, Patrician PA. How does workplace bullying influence nurses' abilities to provide patient care? A nurse perspective. J Clin Nurs. 2020 Nov;29(21-22):4148-4160. doi: 10.1111/jocn.15443. Epub 2020 Aug 26. PMID: 32757394.
Avant ND, Penm J, Hincapie AL, Huynh VW, Gillespie GL. "Not to exclude you, but…": Characterization of pharmacy student microaggressions and recommendations for academic pharmacy. Curr Pharm Teach Learn. 2020 Oct;12(10):1171-1179. doi: 10.1016/j.cptl.2020.05.007. Epub 2020 Jul 2. PMID: 32739053.
Hittle BM, Gillespie GL, Jones HJ, Bhattacharya A. Time lost: Factors influencing advanced practice provider's prioritization of sleep. Work. 2021 Feb 16. doi: 10.3233/WOR-203400. Epub ahead of print. PMID: 33612510.
Hartley K, Perazzo J, Brokamp C, Gillespie GL, Cecil KM, LeMasters G, Yolton K, Ryan P. Residential surrounding greenness and self-reported symptoms of anxiety and depression in adolescents. Environ Res. 2021 Mar;194:110628. doi: 10.1016/j.envres.2020.110628. Epub 2020 Dec 17. PMID: 33345894.
Hunsicker J, Chitwood T. High-Stakes Testing in Nursing Education: A Review of the Literature. Nurse Educ. 2018 Jul/Aug;43(4):183-186. doi: 10.1097/NNE.0000000000000475. PMID: 29135716.
Hutzel-Dunham E, Tubbs-Cooley H, Kramer KM. A Pediatric Primary Care Nurse Triage Telehealth Model of Care. J Pediatr Nurs. 2019 Sep-Oct;48:118-120. doi: 10.1016/j.pedn.2019.06.009. Epub 2019 Jun 25. PMID: 31253521.
Jones K, Burnett G, Sztuba L, Hannon R. Academic practice partnerships: A review of a statewide population health nursing leadership initiative. Public Health Nurs. 2021 Jan;38(1):64-76. doi: 10.1111/phn.12833. Epub 2020 Nov 17. PMID: 33201574.
Raszewski R, Goben AH, Bergren MD, Jones K, Ryan C, Steffen AD, Vonderheid SC. A survey of current practices in data management education in nursing doctoral programs. J Prof Nurs. 2021 Jan-Feb;37(1):155-162. doi: 10.1016/j.profnurs.2020.06.003. Epub 2020 Jun 9. PMID: 33674086.
Kilroy S, Kent D, VanderZwan KJ, Jones K, Hiller A, Reese C, Woroch RA, McPherson S. Development of a Multisite Nursing Simulation Work Group Focusing on the International Nursing Association for Clinical Simulation and Learning Standards. J Nurs Educ. 2021 Mar 1;60(3):165-168. doi: 10.3928/01484834-20210222-08. PMID: 33657235.
Dan L, Kintner EK, Petrini M, Liu Q, Yang BX, Li W, Yang J. Information Needs and Resources and Self-Management Challenges of Parents Caring for a Child with Asthma in China. Clin Nurs Res. 2021 Feb 20:1054773821996097. doi: 10.1177/1054773821996097. Epub ahead of print. PMID: 33615838.
LeClair J, Watts T, Zahner S. Nursing strategies for environmental justice: A scoping review. Public Health Nurs. 2020 Nov 19. doi: 10.1111/phn.12840. Epub ahead of print. PMID: 33210747.
Abou-Donia MB, Krengel MH, Lapadula ES, Zundel CG, LeClair J, Massaro J, Quinn E, Conboy LA, Kokkotou E, Nguyen DD, Abreu M, Klimas NG, Sullivan K. Sex-Based Differences in Plasma Autoantibodies to Central Nervous System Proteins in Gulf War Veterans versus Healthy and Symptomatic Controls. Brain Sci. 2021 Jan 23;11(2):148. doi: 10.3390/brainsci11020148. PMID: 33498629; PMCID: PMC7911379.
Horning ML, Hill T, Martin CL, Hassan A, Petrovskis A, Bohen L. The East Side Table Make-at-Home Meal-Kit Program is feasible and acceptable: A pilot study. Appetite. 2021 May 1;160:105087. doi: 10.1016/j.appet.2020.105087. Epub 2020 Dec 24. PMID: 33359465; PMCID: PMC7878310.
Martin CL, Bakker CJ, Breth MS, Gao G, Lee K, Lee MA, Tiase VL, Tunby LJ, Wyatt TH, Janeway LM. The efficacy of mobile health interventions used to manage acute or chronic pain: A systematic review. Res Nurs Health. 2021 Feb;44(1):111-128. doi: 10.1002/nur.22097. Epub 2020 Dec 20. PMID: 33341989.
Protain AP, Firestone KS, McNinch NL, Stein HM. Evaluating peak inspiratory pressures and tidal volume in premature neonates on NAVA ventilation. Eur J Pediatr. 2021 Jan;180(1):167-175. doi: 10.1007/s00431-020-03728-y. Epub 2020 Jul 6. PMID: 32627057; PMCID: PMC7335731.
Gibbons AT, Hanke RE, Casar Berazaluce AM, Abdulhai S, Glenn IC, McNinch NL, Endo M, Shah S, Yada K, Wolak P, Leys CM, Aranda A, Miyano G, Midulla P, Patkowski D, Novotny NM, Ponsky TA. Recurrence after laparoscopic high ligation in adolescents: A multicenter international retrospective study of ten hospitals. J Pediatr Surg. 2021 Jan;56(1):126-129. doi: 10.1016/j.jpedsurg.2020.09.026. Epub 2020 Oct 6. PMID: 33172675.
Ruppert JA, McNinch NL, Volsko TA. An evaluation of temperature stability and resistance in neonatal ventilator circuits. Can J Respir Ther. 2021 Jan 29;57:8-13. doi: 10.29390/cjrt-2020-042. PMID: 33532559; PMCID: PMC7845534.
Missel AL, Saslow LR, Griauzde DH, Marvicsin D, Sen A, Richardson CR, Liu X. Association between fasting insulin and C-reactive protein among adults without diabetes using a two-part model: NHANES 2005-2010. Diabetol Metab Syndr. 2021 Mar 10;13(1):29. doi: 10.1186/s13098-021-00645-4. PMID: 33691751.
Austin R, Monsen K, Alexander S. Capturing Whole-Person Health Data Using Mobile Applications. Clin Nurse Spec. 2021 Jan/Feb;35(1):14-17. doi: 10.1097/NUR.0000000000000572. PMID: 33259357.
Raney L, McManaman J, Elsaid M, Morgan J, Bowman R, Mohamed A, Russo CL. Multisite Quality Improvement Initiative to Repair Incomplete Electronic Medical Record Documentation As One of Many Causes of Provider Burnout. JCO Oncol Pract. 2020 Nov;16(11):e1412-e1416. doi: 10.1200/OP.20.00294. Epub 2020 Aug 6. PMID: 32758084.
Gambino J, Moss A, Lowary M, Kerby G, Winickoff JP, Klein JD, Hovell M, Wilson KM. Tobacco Smoke Exposure Reduction Strategies-Do They Work? Acad Pediatr. 2021 Jan-Feb;21(1):124-128. doi: 10.1016/j.acap.2020.02.022. Epub 2020 Feb 22. PMID: 32097784; PMCID: PMC7442659.
Navanandan N, Moss A, Tanverdi M, Ambroggio L, Brittan M. Corticosteroid choice and clinical outcomes for asthma exacerbations in the primary care setting. J Asthma. 2020 Nov 6:1-9. doi: 10.1080/02770903.2020.1843176. Epub ahead of print. PMID: 33106059.
Wilson KM, Moss A, Lowary M, Gambino J, Klein JD, Kerby GS, Hovell M, Winickoff JP. Smoking Behaviors Among Tobacco-Using Parents of Hospitalized Children and Association With Child Cotinine Level. Hosp Pediatr. 2021 Jan;11(1):17-24. doi: 10.1542/hpeds.2020-0122. Epub 2020 Dec 3. PMID: 33272923; PMCID: PMC7769203.
Gleisner AL, Moss A, Friedman C, Suresh K, Grunwald G, Torphy RJ, Leonard LD, Colborn K, Ahrendt G, Tevis S, Christian N, Abud VL, de Araujo TB, Beaty LE, Thieu D, Glorioso TJ, Kim S, Daugherty S. De-Implementation of Axillary Dissection in Women with Breast Cancer is Largely Driven By Site-Level Contextual Effects. Ann Surg. 2020 Dec 18;Publish Ahead of Print. doi: 10.1097/SLA.0000000000004705. Epub ahead of print. PMID: 33351462.
O'Leary ST, Trefren L, Roth H, Moss A, Severson R, Kempe A. Number of Childhood and Adolescent Vaccinations Administered Before and After the COVID-19 Outbreak in Colorado. JAMA Pediatr. 2021 Mar 1;175(3):305-307. doi: 10.1001/jamapediatrics.2020.4733. PMID: 33284331.
Alwawi DA, Dean E, Heldstab A, Lawson LM, Peltzer J, Dunn W. A Qualitative Study of Stroke Survivors' Experience of Sensory Changes. Can J Occup Ther. 2020 Oct;87(4):298-306. doi: 10.1177/0008417420941975. Epub 2020 Jul 22. PMID: 32696659.
Claudio E, Donahue J, Niles PM, Pirsch A, Ramos P, Neely I, Conceiçaõ R, Thomas MP, St Vil T, Kaplan D. Mobilizing a Public Health Response: Supporting the Perinatal Needs of New Yorkers During the COVID-19 Pandemic. Matern Child Health J. 2020 Sep;24(9):1083-1088. doi: 10.1007/s10995-020-02984-6. PMID: 32740750; PMCID: PMC7395205.
Castner J, Barnett R, Moskos LH, Folz RJ, Polivka B. Home environment allergen exposure scale in older adult cohort with asthma. Can J Public Health. 2021 Feb;112(1):97-106. doi: 10.17269/s41997-020-00335-0. Epub 2020 Jun 16. PMID: 32557284; PMCID: PMC7851287.
Nallani R, Fox CC, Sykes KJ, Surprise JK, Fox CE, Reschke AD, Simpson MH, Polivka BJ, Villwock JA. Pain Management and Education for Ambulatory Surgery: A Qualitative Study of Perioperative Nurses. J Surg Res. 2021 Apr;260:419-427. doi: 10.1016/j.jss.2020.11.001. Epub 2020 Nov 28. PMID: 33256986.
Zierold KM, Sears CG, Hagemeyer AN, Brock GN, Polivka BJ, Zhang CH, Sears L. Protocol for measuring indoor exposure to coal fly ash and heavy metals, and neurobehavioural symptoms in children aged 6 to 14 years old. BMJ Open. 2020 Nov 23;10(11):e038960. doi: 10.1136/bmjopen-2020-038960. PMID: 33234632; PMCID: PMC7684807.
Wright MI, Polivka B, Odom-Forren J, Christian BJ. Normalization of Deviance: Concept Analysis. ANS Adv Nurs Sci. 2021 Feb 17. doi: 10.1097/ANS.0000000000000356. Epub ahead of print. PMID: 33624985.
Sase E, Eddy C, Polivka BJ. Lessons from Fukushima: Potassium Iodide After a Nuclear Disaster. Am J Nurs. 2021 Feb 1;121(2):63-67. doi: 10.1097/01.NAJ.0000734144.20889.b0. PMID: 33497131.
McLaughlin M, Porter BE, Cohen-Shohet R, Leyngold MM. Safety of Coupled Arterial Anastomosis in Autologous Breast Reconstruction. J Reconstr Microsurg. 2021 Feb;37(2):132-135. doi: 10.1055/s-0040-1715585. Epub 2020 Aug 20. PMID: 32820472.
Prunty A, Clark MK, Hahn A, Edmonds S, O'Shea A. Enacted weight stigma and weight self stigma prevalence among 3821 adults. Obes Res Clin Pract. 2020 Sep-Oct;14(5):421-427. doi: 10.1016/j.orcp.2020.09.003. Epub 2020 Sep 18. PMID: 32952068.
Hoffman SJ, Vukovich MM, Gewirtz AH, Fulkerson JA, Robertson CL, Gaugler JE. Mechanisms Explaining the Relationship Between Maternal Torture Exposure and Youth Adjustment In Resettled Refugees: A Pilot Examination of Generational Trauma Through Moderated Mediation. J Immigr Minor Health. 2020 Dec;22(6):1232-1239. doi: 10.1007/s10903-020-01052-z. PMID: 32699993; PMCID: PMC7686104.
Namusisi S, Mahero M, Travis D, Pelican K, Robertson C, Mugisha L. A descriptive study of zoonotic disease risk at the human-wildlife interface in a biodiversity hot spot in South Western Uganda. PLoS Negl Trop Dis. 2021 Jan 6;15(1):e0008633. doi: 10.1371/journal.pntd.0008633. PMID: 33406074; PMCID: PMC7845987.
Lin N, Rosemberg MA, Li W, Meza-Wilson E, Godwin C, Batterman S. Occupational exposure and health risks of volatile organic compounds of hotel housekeepers: Field measurements of exposure and health risks. Indoor Air. 2021 Jan;31(1):26-39. doi: 10.1111/ina.12709. Epub 2020 Aug 24. PMID: 32609907.
Li Y, Rosemberg MS. The promise of allostatic load rests upon strategic operationalization, scoring, and targeted interventions. Psychoneuroendocrinology. 2021 Jan;123:104877. doi: 10.1016/j.psyneuen.2020.104877. Epub 2020 Sep 24. PMID: 33008646.
Adams M, Li WV, Saylor K, Rosemberg MS. Interventions to promote hotel workers' health: A scoping review. Am J Ind Med. 2020 Dec;63(12):1095-1103. doi: 10.1002/ajim.23190. Epub 2020 Oct 7. PMID: 33026678.
Melnyk BM, Kelly SA, Stephens J, Dhakal K, McGovern C, Tucker S, Hoying J, McRae K, Ault S, Spurlock E, Bird SB. Interventions to Improve Mental Health, Well-Being, Physical Health, and Lifestyle Behaviors in Physicians and Nurses: A Systematic Review. Am J Health Promot. 2020 Nov;34(8):929-941. doi: 10.1177/0890117120920451. Epub 2020 Apr 27. PMID: 32338522.
Holt JM, Winn A, Cusatis R, Talsma A, Crotty BH. Racial Disparities in Patient Activation: The Role of Economic Diversity. West J Nurs Res. 2020 Oct 5:193945920963130. doi: 10.1177/0193945920963130. Epub ahead of print. PMID: 33012264.
Albert NM, Chipps E, Klein CJ, Briskin I, Falkenberg Olson AC, Liu Hand L, Harmon MM, Heitschmidt M, Talsma A. A cross-sectional study of United States Academic-clinical research collaborations: Characteristics, resources, benefits and outcomes. J Clin Nurs. 2020 Dec 16. doi: 10.1111/jocn.15597. Epub ahead of print. PMID: 33326657.
Holt JM, Cusatis R, Winn A, Asan O, Spanbauer C, Williams JS, Flynn KE, Somai M, Talsma A, Laud P, Makoul G, Crotty BH. Impact of Pre-visit Contextual Data Collection on Patient-Physician Communication and Patient Activation: a Randomized Trial. J Gen Intern Med. 2021 Feb 9. doi: 10.1007/s11606-020-06583-7. Epub ahead of print. PMID: 33559067.
Bathish MA, McLaughlin M, Kleiner C, Talsma A. The Effect of RN Circulator-Scrub Person Dyad Consistency on Total OR Time and Turnover Time. AORN J. 2021 Mar;113(3):276-284. doi: 10.1002/aorn.13330. PMID: 33646583.
Martinez RN, Smith BM, French DD, Hogan TP, Gonzalez B, Osteen CM, Hatch M, Anderson V, Tarlov E, Silva A, Goldstein B, Stroupe KT. Effect of the Affordable Care Act on healthcare utilization for Veterans with spinal cord injuries and disorders. J Spinal Cord Med. 2020 Oct 21:1-10. doi: 10.1080/10790268.2020.1829419. Epub ahead of print. PMID: 33085584.
Timm JR, Schnepper LL. A mixed-methods evaluation of an interprofessional clinical education model serving students, faculty, and the community. J Interprof Care. 2021 Jan-Feb;35(1):92-100. doi: 10.1080/13561820.2019.1710117. Epub 2020 Feb 3. PMID: 32013630.
Miller WR, Von Gaudecker J, Tanner A, Buelow JM. Epilepsy self-management during a pandemic: Experiences of people with epilepsy. Epilepsy Behav. 2020 Oct;111:107238. doi: 10.1016/j.yebeh.2020.107238. Epub 2020 Jun 25. PMID: 32593874; PMCID: PMC7316066.
von Gaudecker JR, Oduor C, Ofner S, Oyungu E, Said J, Buelow J. Pattern and frequency of neurological and neurosurgical care of adult inpatients and outpatients at a tertiary referral hospital in Kenya. eNeurologicalSci. 2020 Nov 2;21:100286. doi: 10.1016/j.ensci.2020.100286. PMID: 33204860; PMCID: PMC7649259.
Perkins M, Wood L, Soler T, Walker K, Morata L, Novotny A, Estep H. Inpatient Nurses' Perception of Workplace Violence Based on Specialty. J Nurs Adm. 2020 Oct;50(10):515-520. doi: 10.1097/NNA.0000000000000927. PMID: 32889973.
Bose J, Zeno R, Warren B, Sinnott LT, Fitzgerald EA. Implementation of Universal Adolescent Depression Screening: Quality Improvement Outcomes. J Pediatr Health Care. 2021 Feb 10:S0891-5245(20)30226-1. doi: 10.1016/j.pedhc.2020.08.004. Epub ahead of print. PMID: 33581996.
Wong M, Narra R, Selim M, Zimmerman MA, Kim J, Padmanabhan A, Hong JC. Human Leukocyte Antigen Class I Antibodies and Response to Platelet Transfusion in Patients Undergoing Liver Transplantation. J Surg Res. 2020 Nov;255:99-105. doi: 10.1016/j.jss.2020.05.029. Epub 2020 Jun 16. PMID: 32543385.
Simpson V, Xu D. Difficulties with health self-management by older adults: The role of well-being. Geriatr Nurs. 2020 Nov-Dec;41(6):984-991. doi: 10.1016/j.gerinurse.2020.07.010. Epub 2020 Aug 5. PMID: 32768151.
Ling J, Xu D, Robbins LB, Kao TA. Obesity and Hair Cortisol: Relationships Varied Between Low-Income Preschoolers and Mothers. Matern Child Health J. 2020 Dec;24(12):1495-1504. doi: 10.1007/s10995-020-03008-z. Epub 2020 Sep 28. PMID: 32989566.
LeClair J, Watts T, Zahner S. Nursing strategies for environmental justice: A scoping review. Public Health Nurs. 2020 Nov 19. doi: 10.1111/phn.12840. Epub ahead of print. PMID: 33210747.
Schwartz J, Grimm J, Zimmerman R, Clement M. Information Seeking and MSM's Beliefs about PrEP and Condoms. Health Commun. 2021 Jan 25:1-8. doi: 10.1080/10410236.2021.1876323. Epub ahead of print. PMID: 33494635.