Purpose
The focus of the Population Health RIG is to advance nursing knowledge related to public health nursing, community health nursing and nurse managed centers. The membership consists of researchers and clinicians who share a common interest in expanding the research evidence base for community and population based health interventions in order to improve practice and policy.
Who Should Join
We invite members from across the research spectrum. Novice level students, entry level PhD and DNP professionals are as welcome as seasoned, experienced, funded and published researchers. We are an open-minded group without bias for a specific philosophical orientation. We aspire to quality research to build knowledge and science.
RIG Communication
Listserv address: publichealth@lists.mnrs.org
LinkedIn page: https://www.linkedin.com/groups/6538975
Meet the RIG Leadership for 2020 – 2021
Chair

Kim Hartley, PhD
Post-Doctoral Fellow, Cincinnati Children's Hospital Medical Center
griffiky@mail.uc.edu

Chair-Elect

Dongjuan (Donna) Xu, PhD, RN
Assistant Professor, Purdue University
xu976@purdue.edu

Past Chair 

Karen Monsen, PhD, RN, FAAN, FAMIA
Associate Professor educator, University of Minnesota
mons0122@umn.edu

Grants Representative
2019-2020 RIG Awards

Population Health:
Distinguished Investigator Award
Cheryl Robertson, PhD, MPH, RN, FAAN
University of Minnesota
Population Health:
Early Career Award
Dongjuan (Donna) Xu, PhD, RN
Purdue University

Overall/Long Term Goals
Our goal is not only to increase membership, but to mentor one another so as to promote a research agenda consistent with Quad Council (ACHNE, ANA, APHA, & ASTDN) recommendations in an ever changing health care system so as to fill knowledge gaps and develop strong evidence that cultivates healthy communities among diverse populations.
The members of this section meet yearly at the annual MNRS conference. An e-mail database supports communication among section members. Members are at various stages in their research programs and include undergraduate and graduate students, as well as faculty and other nurse researchers.

RIG Minutes/Meeting Summary
If you are interested in learning more about the Population Health RIG, please explore the minutes from the past meetings:
Population Health RIG Annual Report from the 2020 Annual Research Conference
Population Health RIG Annual Report from the 2019 Annual Research Conference
Population Health RIG minutes from the 2018 Annual Research Conference
Population Health RIG Minutes from the 2017 Annual Research Conference

Member in the Spotlight
Jessica Castner, PhD, RN-BC, FAEN, FAAN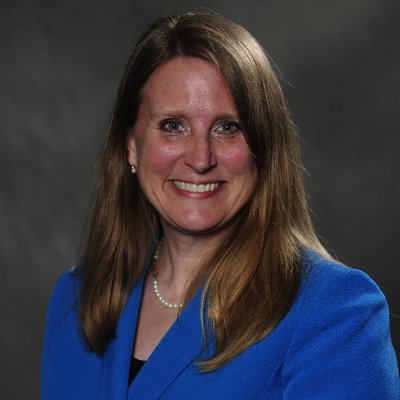 Dr. Castner earned her BSN from Marquette University, MSN from University of Missouri‐Columbia, and PhD from the University of Wisconsin‐Milwaukee. Her environments for health, population health research was motivated and informed by patterns she noted in her clinical practice in the emergency department. Her research trajectory and published work revolves around four multi‐level and synergistic themes to inform the next generation of telehealth precision prevention and cardiopulmonary and sense organ surveillance:
inhaled toxicants and health outcomes,
mhealth tools for respiratory health and environmental exposure measurement,
unscheduled, or emergency, healthcare and utilization, and
understanding and improving occupational environments.
In one notable population health research contribution, Dr. Castner's team was the first to test the multipollutant
Air Quality Health Index levels and emergency department visits for otitis with collaborators from
Health Canada. Researchers around the world have built on these findings, particularly in China and Italy, and
cited Dr. Castner's team in high impact interdisciplinary journals. Dr. Castner was instrumental to a new page in
history, with scholarly impact that includes informing the second‐ever criminal conviction of a polluting
company under the US Clean Air/Resource Recovery and Conservation Acts (United States vs. Tonawanda Coke
10‐CR‐219‐S).
Dr. Castner translates research by informing civic action and public policy with scientific evidence. These
collaborative efforts in her US‐Canadian international border region have led directly to interventions to reduce
idling traffic, regulatory permit denials on an international gas pipeline expansion, and support for town to
state‐level sustainable development policy. This impact builds on her policy‐changing cohort studies addressing
opioid use, complex comorbidity, and inpatient length of stay as root causes of frequent emergency use. Dr.
Castner is Fellow in the American Academy of Nursing, Academy of Emergency Nursing, and Editor‐in‐Chief of
the Journal of Emergency Nursing. She is a past co‐chair of the MNRS Health System, Policy, and Informatics RIG
and is current co‐chair of the MNRS grants committee. Here are a few of her fascinating papers:
Castner, J. Guo, L, Yong, Y. (2018). Ambient air pollution and emergency department visits for
asthma in Erie County, New York 2007‐2012. International Archives of Occupational and Environmental
Health, 91(2), 205‐214. doi: 10.1007/s00420‐017‐1270‐7
Kousha, T, & Castner, J. (2016). The Air Quality Health Index and otitis media. Journal of Nursing
Scholarship, 48(2), 163‐71. doi: 10.1111/jnu.12195
Szyszkowicz M, Kousha T, Castner J. (2016). Air pollution and emergency department visits for
conjunctivitis: A case‐crossover study. International Journal of Occupational Medicine and
Environmental Health, 29(3), 381‐93. doi: 10.13075/ijomeh.1896.00442.
Castner, J, Wu, Y‐W, B, Mehrok, N, Gadre, A, & Hewner, S. (2015). Frequent emergency
department use and behavioral health diagnoses. Nursing Research, 64(1), 3‐12. doi:
10.1097/NNR.0000000000000065
Castner, J, Yin, Y, Loomis, D, & Hewner, S. (2016). Medical Mondays: Emergency Department Utilization
for Medicaid Recipients Depends on the Day of the Week, Season, and Holidays. Journal of Emergency
Nursing, 42(4), 317‐24. doi: 10.1016/j.jen.2015.12.010
Each of these publications uses emergency department visit data as an outcome, and includes discussions with relevance to emergency nursing practice. Thank you for your inspiring science, Dr. Castner!
RIG Member Research Updates
Polivka B., Anderson, S., Lavender, S., Sommerich, C., Stredney, D., Wills, C. &, Darragh, A. (2018) Efficacy and usability of a virtual simulation training system for health and safety hazards encountered by healthcare workers.Games for Health Journal, 8(2). DOI: 10.1089/g4h.2018.0068. Published online: 9/19/2018
Polivka, B., Folz, R., Myers, J., Barnett, R., Antimisiaris, D., Jorayeva, A., & Beatty, B. (2018). Identifying phenotypes and factors impacting outcomes in older adults with asthma: A research protocol and recruitment results.Research in Nursing and Health, 41(4), 336-345. DOI: 10.1002/nur.21880
Polivka, B. (2018). The Great London Smog of 1952. American Journal of Nursing, 118(4), 57-61. doi: 10.1097/01.NAJ.0000532078.72372.c3
Polivka, B., Chaudry, R. (2018). A scoping review of environmental health nursing research. Public Health Nursing. 35, 10-17. DOI: 10.1111/phn.12373
Cavallazzi, R. Jorayeva, A., Beatty, B., Antimisiaris, D., Gopalraj, R., Myers, J., Folz, R., Polivka, B. (2018). Predicting asthma in older adults on the basis of clinical history. Respiratory Medicine, 142, 36-40. 10.1016/j.rmed.2018.07.010
Flynn, G.A.H., Polivka B., Behr, J.H. (2018). Smartphone use by nurses in acute-care settings. CIN: Computers, Informatics, Nursing, 36(3), 120-126. DOI: 10.1097/CIN.0000000000000400
Jones, K., Williams, J., Sipsma, H., & Patil, C. (2018). Adolescent and emerging adults' evaluation of a Facebook site providing sexual health education. Public Health Nursing. doi: 10.1111/phn.12555
Leslie, J. (2018). Normo-carbohydrate nutrition: Results from a pilot study. Journal of Community Health Nursing, 35(2), 73-82 Doi: 10.1080/07370016.2018.1446635
Leslie, J. (2018). Employment of the Nursing Process to Facilitate Recovery from Surgery: A Case Study. Online Journal of Issues in Nursing, 23(2). Doi: 10.3912/OJIN.Vol23No02PPT07
Monsen, K. A. (2018). Intervention effectiveness research: Quality improvement and program evaluation. Cham: Springer.
Monsen, K. A., Rudenick, J., Kapinos, N., Warmbold, K., McMahon, S., Schorr, E. (2018). Documentation of social determinants in electronic health records with and without standardized terminologies: a comparative study. Proceedings of Singapore Healthcare, p. 1-7 https://doi.org/10.1177/2010105818785641
Gao, G., Kerr, M. J., Lindquist, R. A., Chih, C. L., Mathiason, M. A., & Monsen, K. A. (in press). Discovering associations among older adults' characteristics and planned nursing interventions using electronic health record data. Research and Theory for Nursing Practice.
 Monsen, K. A. (2018). Editorial: The Omaha System as ontology and meta-model for nursing and healthcare in an era of Big Data. Kontakt, 20 (2) e109-e110. https://doi.org/10.1016/j.kontakt.2018.03.001
Horning, M. L., Olsen, J. M., Lell, S., Thorson, D. R., Monsen, K. A. (2018). Description of public health nursing nutrition assessment and interventions for homevisited women. Public Health Nursing, 35(4) 317-326.  https://doi.org/10.1111/phn.12410
Gao, G., Kerr, M. J., Lindquist, R. A., Chih, C. L., Mathiason, M. A., Austin, R. R., & Monsen, K. A. (2018). A strengths-based data capture model: mining data-driven and person-centered health assets. JAMIA Open. doi: 10.1093/jamiaopen/ooy015
Bose, E., Maganti, S., Bowles, K. H., Brueshoff, B. L., & Monsen, K. A. (in press). Machine learning methods for identifying critical data elements: Toward reduced nursing documentation burden. Nursing Research.
Yas, M. A., Secginli, S., Mathiason, M. A., & Monsen, K. A. (in press). Measurement of multitasking with the Omaha System: Toward understanding complexity of nurse and midwife interventions in a family health center in Turkey. Research and Theory for Nursing Practice.
Pruinelli, L., Simon, G., Monsen, K. A. Pruitt, T. L., Gross, C., Radosevich, D. M., Westra, B. L. (in press). A holistic clustering methodology for liver transplantation survival. Nursing Research.
 Monsen, K. A., Maganti, S. Giaquinto, R. A., Mathiason, M. A., Bjarnadottir, R. I., & Kreitzer, M. J. (2018). Feasibility of using an ontology-based text mining approach to discover meaning within CaringBridge social media journals. Kontakt. DOI: 10.1016/j. kontakt.201 8.03.002
Olsen, J.A., Horning, M. L., Thorson, D., Monsen, K. A. (2018). Relationships between public health nurse-delivered physical activity interventions and client physical activity behavior. Applied Nursing Research, 40, 13-19.
Schenk, E., Schleyer, R., Jones, C. R., Fincham, S., Daratha, K. B., & Monsen, K. A. (in press). Impact of adoption of a comprehensive EHR on nursing work and caring efficacy. CIN, Computers Informatics, Nursing. doi: 10.1097/CIN.0000000000000441
Monsen, K. A., Kelechi, T. J., McRae, M. E., Mathiason, M. A., & Martin, K. S. (2018). Nursing theory, terminology, and Big Data: Data-driven discovery of novel patterns in archival RCT data. Nursing Research, 67(2), 122-132. doi: 10.1097/N NR.000000 000000026 9