Purpose
To advance the science of nursing education
Who Should Join?
Those interested in discussing, disseminating, collaborating, and researching nursing educational teaching and learning strategies and pedagogies
RIIG Communication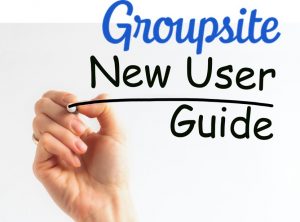 Groupsite Community Networking Platform: https://mnrs.groupsite.com/
Meet the RIIG Leadership
Chair

Jenny O'Rourke, PhD
Associate Dean of Graduate Programs, Loyola University Chicago
jorourke1@luc.edu

Chair

Carol Kostovich, PhD, RN, CHSE
Associate Professor/Associate Dean for Simulation, Loyola University Chicago
ckostovich1@luc.edu

Chair- Elect

Patricia Pence, EdD, RN
Assistant Professor, Illinois State University
plpence@ilstu.edu


Chair- Elect

Angela Andrews, PhD, RN
Assistant Professor, Southern Illinois University, Edwardsville
anstutz@siue.edu


Past Chair

Lauri Sells, MSN
Assistant Professor, Morningside College
sellsl@morningside.edu

Past Chair

Susan Strouse, PhD, RN
Assistant Professor, Grand Valley State University
strouses@gvsu.edu

Grant Representative
2022 RIIG Call for Symposia 
The Nursing Education RIIG is proud to announce the following Calls for Abstracts for the 2022 Annual Research Conference in Schaumburg, IL, March 30 – April 2, 2022: 
Competitive Symposia 
Nursing Education RIIG: Guiding the Wave of Technology Integration into Nursing Education to Address Disparities in Health Care Deliver 
Please be sure to visit the RIIG Groupsite discussion board to ask questions or seek guidance from the RIIG Chair/RIIG Symposia Committee. 
All abstracts should be submitted directly to the email listed in the Call for Abstracts linked above. 
Opens: June 28, 2021
Closes: July 23, 2021 
2020-2021 RIIG Awards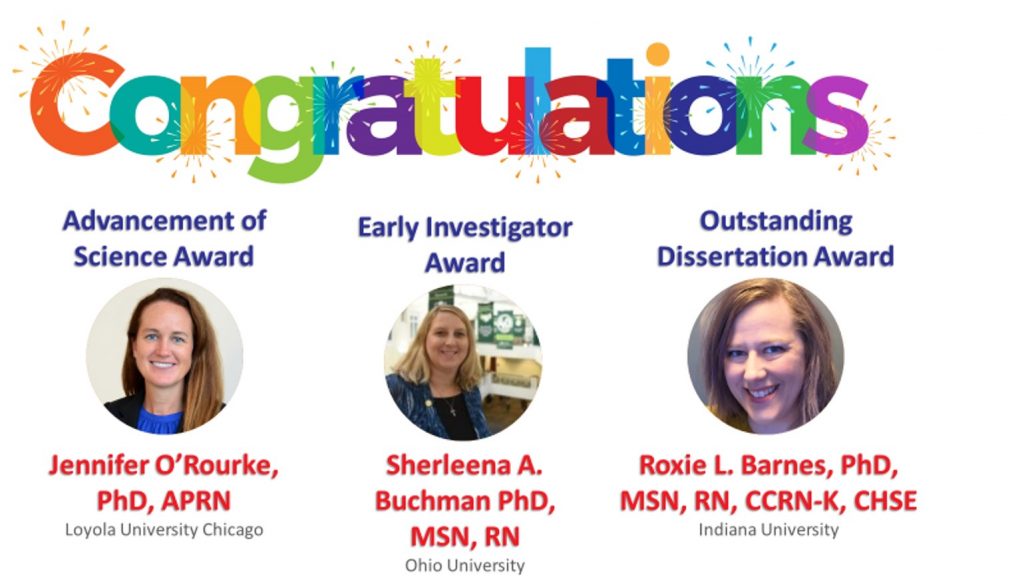 Early Career Award:  Sherleena Buchman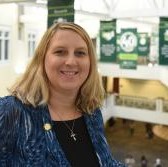 Dr. Sherleena Buchman is an Assistant Professor at Ohio University's School of Nursing in Athens, Ohio. Dr. Buchman has been a nurse for twenty-three years and an educator for the past fifteen years. Her nursing practice includes a background in geriatrics, geriatric psychological conditions, medical/surgical and she currently maintains clinical practice in a per diem role as a nursing supervisor at a rural acute care facility. During the COVID-19 Pandemic, Dr. Buchman, continued in her role as faculty, nursing supervisor, and was able to serve in her profession by working on a leadership team to help with tracking of patients with COVID-19 diagnosis, providing community outreach by working on the COVID hotline, and eventually, by bringing students into the community to help administer the COVID-19 vaccinations.
Dr. Buchman has a research focus on curriculum and design, with a specialty in technology, simulation, and virtual reality. Dr. Buchman's current focus of research is around the development of educational interventions surrounding the opioid crisis. Dr. Buchman, along with a team of colleagues and students, created three virtual reality 360-degree videos using Cine-VR, that focus on the opioid crisis. The first Cine-VR experience has received recognition from both local, and national venues.
Outstanding Dissertation Award:  Dr. Roxie Barnes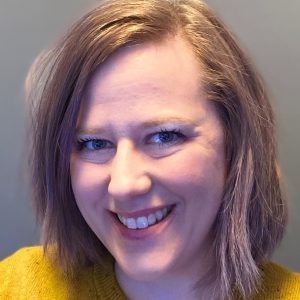 Dr. Roxie Barnes is an assistant professor at the Indiana University School of Nursing in Bloomington, IN, where she teaches complex and critical care. Dr.  Barnes is committed to her students and developing their clinical judgement and clinical reasoning through active learning and innovative simulations. Her academic work brings together two passions, critical care nursing and simulation design.
Dr. Barnes received her PhD from Indiana State University; her dissertation titled TOWARD ENHANCEMENT OF CLINICAL JUDGMENT AND CRITICAL THINKING: SIMULATION IN THE CLASSROOM. Dr. Barnes' philosophy is simple and deeply rooted in the solid traditional educational theories, but not just one theory, rather taking the highlights of each theory and applying it to current student needs and innovative instructional technologies. She believes education is for the students, and must support their needs, so that they can enter the nursing profession and make a positive impact on each patient they care for.
Advancement of Science Award:  Dr. Jennifer O'Rourke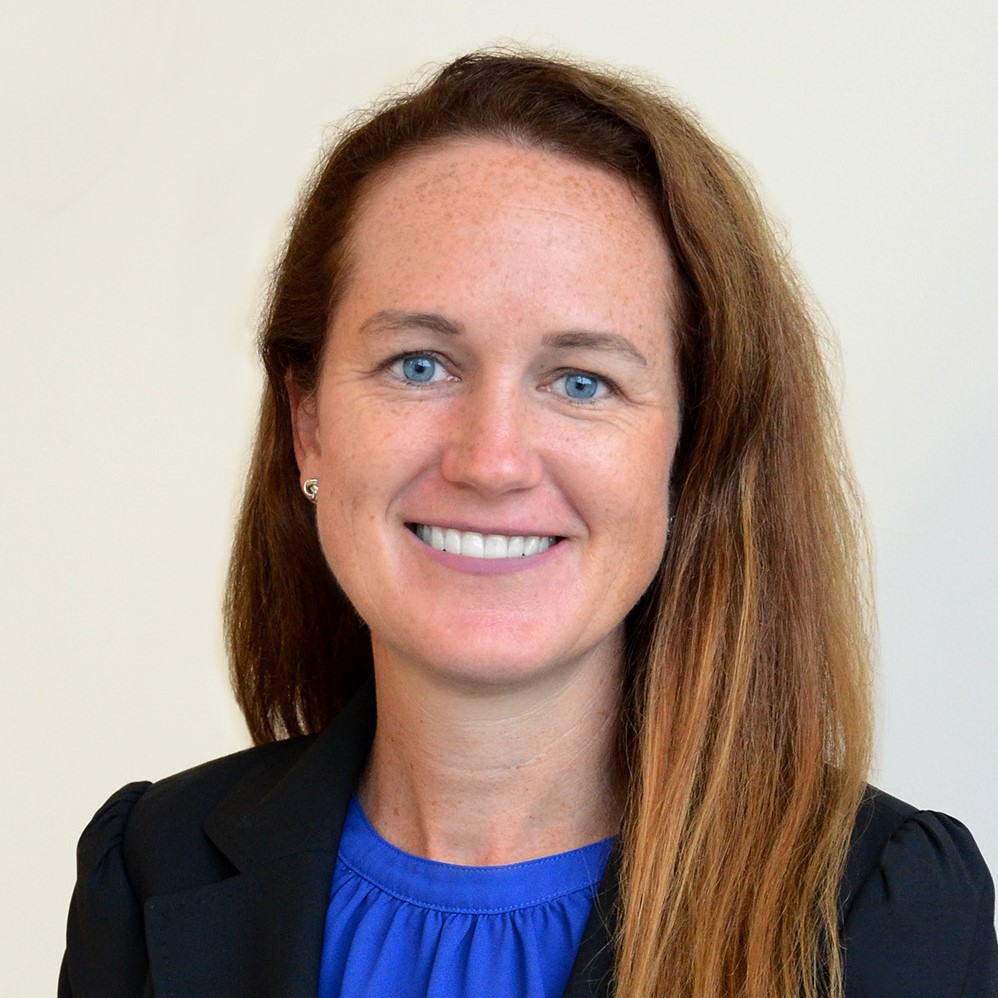 Jennifer O'Rourke, PhD, APN-BC, CHSE is an Assistant Professor Tenure Track within the Marcella Niehoff School of Nursing at Loyola University Chicago. Her program of research/scholarship focuses primarily on nursing education and the use of simulation. Dr. O'Rourke is currently the PI on a 2.8 million dollar Health Resources and Services Administration grant that has the primary purpose of enhancing clinical partnerships, developing preceptor capabilities, and engaging students in primary care immersion clinical experiences within underserved areas.
2021 – 2022 Goals
Seminar, possible webinar,
Increased use of GroupSite for collaboration and communication for multi-site research studies,
Periodically RIG membership presentation of current research
Overall/Long Term Goals
Use trends in nursing education to formulate a research agenda to advance the science of nursing education

RIIG Minutes/Meeting Summary
If you are interested in learning more about the Nursing Education RIIG, please explore the minutes from the past meetings:
Nursing Education RIIG Annual Report from the 2021 Annual Research Conference
Nursing Education RIIG Annual Report from the 2020 Annual Research Conference
Nursing Education RIIG Annual Report from the 2019 Annual Research Conference