Purpose
The Gerontological Nursing Science RIIG is dedicated to the advancement of Gerontological nursing science and care of older adults through research. Members include researchers, clinicians, educators, and students with diverse backgrounds in aging-related care and practice issues.
Serve to connect MNRS members with an interest in Gerontological nursing throughout the year
Recognize member's contributions to Gerontological nursing science through awards and dissemination of research highlights
Increase student involvement in the section through leadership and taskforce involvement
Provide an opportunity for section members to become involved with, contribute to and provide leadership within MNRS
Who Should Join?
Membership in this RIIG is open to all MNRS members who are interested in advancing the science of Gerontology through research, collaborative work to address issues of aging and promoting outcomes that result from the research being conducted.
RIIG Communication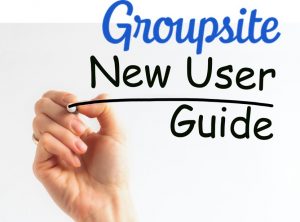 Groupsite Community Networking Platform: https://mnrs.groupsite.com/
Meet the RIIG Leadership
Chair 

Lisa Bailey, BSN, RN
PhD Candidate, The University of Oklahoma Health Sciences Center 
Lisa-Bailey@ouhsc.edu

Chair-Elect

Melissa Harris, BSN, RN
PhD Candidate, University of Michigan
mharrisl@umich.edu

Past Chair

Mary Whipple, PhD, RN
Postdoctoral Fellow, University of Colorado Anschutz Medical Campus 
mary.whipple@cuanschutz.edu

Grants Representative

Debra Jansen, PhD, RN
Associate Dean and Professor, University of Wisconsin – Eau Claire
jansenda@uwec.edu
2021-2022 RIIG Awards
The Gerontological Nursing Science RIIG is proud to announce the following award opportunities to the RIIG membership:
Please be sure to visit the RIIG Award submission site to nominate a fellow RIIG member today.
Opens:  October 7, 2021
Closes:  December 3, 2021, by 5pm EST

If the above link does not load quickly, you can access the RIIG Award Nomination site by accessing the main MNRS conference submission site: https://mnrs.societyconference.com/?conf_id=10006&m=user&h=home
Login using your email address and personal password.
Click on the Submissions box.
Access My Dashboard
Submit RIIG Award
If you continue to have issues, please be sure to call the Executive Office at 615-432-0098 or email info@mnrs.org
---
Overall/Long Term Goals
Continue to support student engagement and mentorship in the GRIG through opportunities to participate in abstract/award application reviews, informal virtual gatherings for students/postdoc GRIG members, etc.
Continue building membership and refining communications to foster gerontology relationships, synergy and interconnections with NHCGNE and gerontological nursing science RIGs at other regional nursing research societies.
Expand leadership team- Leader Emeriti: Carol Rogers, Marianne Smith, Lisa Skemp, Kim Oosterhouse, Olimpia Paun; Committee chairs:

Communications: Marcia Shade, Pei-Shiun Chang;
Awards: Debra Jansen;
Nominations: Eleanor Rivera;
Student Co-Chairs: Shandra Burton, Florence Johnson
2021-2022:
Submit at least one competitive symposium.
Prepare for future symposia development.
Determine readiness to submit a pre-conference workshop.
2022-2023:
Submit a guaranteed symposium.
2023-2024:
Submit a least one competitive symposium.
Prepare and host webinar for membership.
RIIG Minutes/Meeting Summary
If you are interested in learning more about the Gerontological Nursing Science RIIG, please explore the minutes from the past meetings:
Gerontological Nursing Science RIIG Annual Report from the 2021 Annual Research Conference
Gerontological Nursing Science RIIG Annual Report from the 2020 Annual Research Conference
Gerontological Nursing Science RIIG Annual Report from the 2019 Annual Research Conference
Gerontological Nursing Science RIIG minutes from the 2018 Annual Research Conference
Gerontological Nursing Science RIIG minutes from the 2017 Annual Research Conference
Gerontological Nursing Science RIIG minutes from the 2016 Annual Research Conference