Purpose
The purpose of the Family Health RIIG is to advance family science by facilitating networking and partnerships between members, fostering the quality of the research conducted to advance family science, and facilitating dissemination of the research of section members. The Family Health RIIG will continue to provide continuity as a "intellectual home and center of connectedness" for a core of nurse researches committed to extending family science.
Who Should Join?
Researchers interested in family health research
RIIG Communication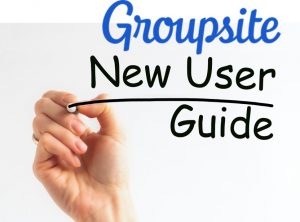 Groupsite Community Networking Platform: https://mnrs.groupsite.com/
[hr]
Meet the RIIG Leadership
Chair

Kayla Herbell, PhD, RN
Assistant Professor, The Ohio State University
herbell.3@osu.edu

Chair

Audra Hanners, APRN-CNP, DNP, PMHNP-BC
Nurse Practitioner/Assistant Professor of Clinical Nursing, The Ohio State University 
hanners.18@osu.edu

Past Chair

Natalie McAndrew, PhD, RN, ACNS-BC
Assistant Professor, University of Wisconsin, Milwaukee
mcandre3@uwm.edu

Grants Representative

Monique Ridosh, PhD, RN 
Associate Professor, Loyola University Chicago
mridosh@luc.edu
[hr]
2021-2022 RIIG Award Winners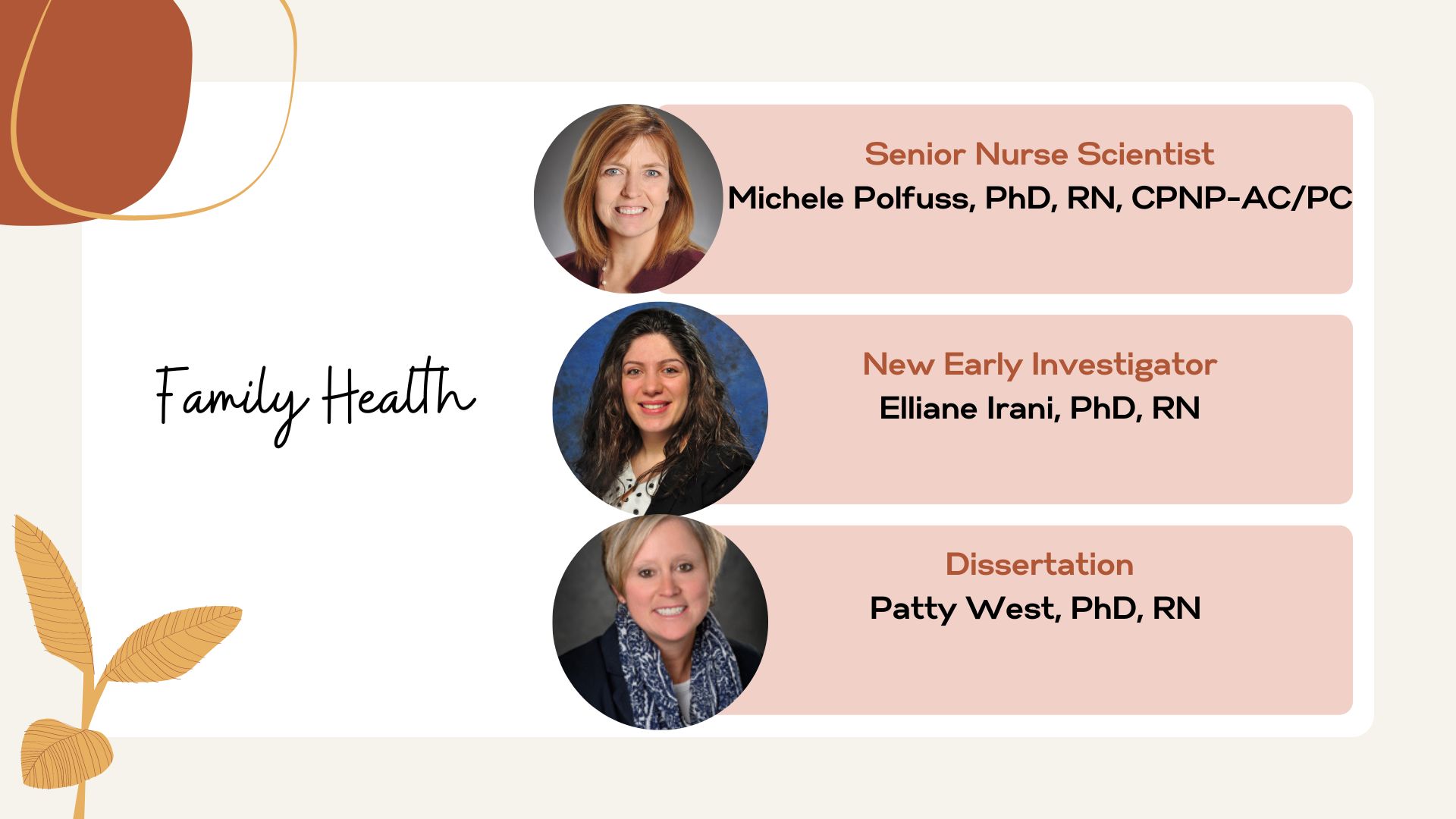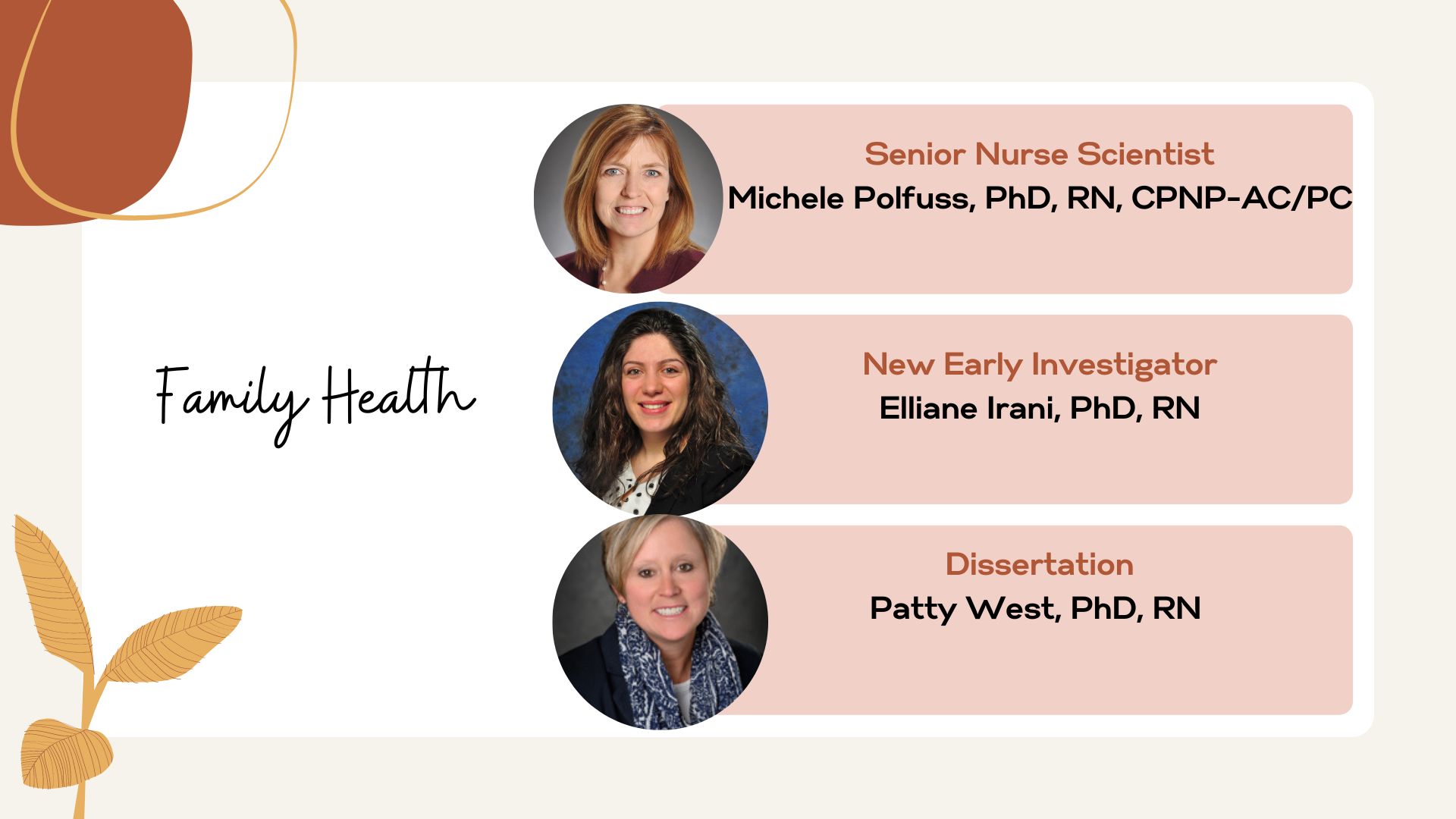 The Family Health RIIG is proud to announce the following award opportunities to the RIIG membership:
Nominations are now closed and award recipients will be announced at the 2022 Annual Research Conference outside the Chicago area in Schaumburg, IL. If you have questions regarding the RIIG Awards, please be sure to email the RIIG Chair or contact the Executive Office at 615-432-0098 or info@mnrs.org
[hr]
---
Annual Goals
Increase membership and communication (using Groupsite) and social media
[hr]
Overall/Long Term Goals
Submit for competitive and guaranteed symposiums
Develop a symposium in collaboration with another RIG,
increase membership by 15%,
Each year, highlight the work of at least 3 members of the RIG,
Develop a pre-conference workshop specific to family health
increase mentoring of early stage investigators within the RIG by inviting more PhD and DNP students and more networking (at least one networking event per year).
Recent Activities/Highlights
FAMILY RIIG MEMBERS ABROAD!!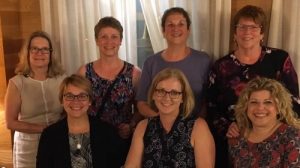 MNRS Family RIIG members attending the International Family Nursing Conference in Pamplona Spain.
Pictured: Sandra Eggenberger, Joan Totka, Rachel Schiffman, Kathy Sawin, Marilyn Swan, Norah Johnson, and Monique Ridosh.
RIIG Minutes/Summary
If you are interested in learning more about the Family Health RIIG, please explore the minutes from the past meetings:
Family Health RIIG Annual Report from the 2021 Annual Research Conference
Family Health RIIG Annual Report from the 2020 Annual Research Conference
Family Health RIIG Annual Report from the 2019 Annual Research Conference
Family Health RIIG minutes from the 2019 Annual Research Conference
Family Health RIIG minutes from the 2018 Annual Research Conference
Family Health RIIG minutes from the 2017 Annual Research Conference
Family Health RIIG minutes from the 2016 Annual Research Conference
Members in the Spotlight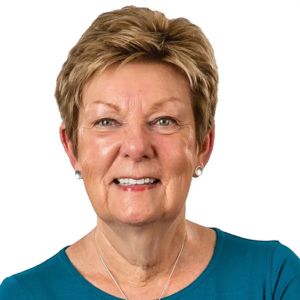 Kathleen Knafl, PhD, FAAN
Professor
School of Nursing 
University of North Carolina at Chapel Hill
Kathleen (Kathy) Knafl is a Professor at the University of North Carolina at Chapel Hill. She is a sociologist who has spent her entire academic career in nursing with prior faculty appointments at the University of Illinois at Chicago, Yale, University, and Oregon Health Sciences University. Throughout her 50 year career Dr. Knafl has been committed to advancing family health and understanding family response to health-related challenges. As an advocate for and expert in family research her scholarship has encompassed substantive, theoretical and methodological contributions. In collaboration with colleagues Janet Deatrick and Agatha Gallo, she led the development of the Family Management Style Framework, including development of a structured measure of family management (Family Management Measure – FaMM). Both the framework and measure have been used by investigators in multiple countries and the FaMM has been translated into 10 languages.
Much of Dr. Knafl's research has involved mixed-methods designs and she has contributed to the development of analytic strategies aimed at treating the family/dyad as the unit of analysis. In addition to leading NIH funded studies of family management of childhood chronic conditions, Dr. Knafl was principal investigator for a large-scale synthesis of research on the intersection of family life and childhood chronic conditions. Dr. Knafl continues to serve as a co-investigator and consultant on multiple NIH and privately funded grants, most often providing guidance of data collection and analysis in family research. She is a founding member of the International Family Nursing Association, serving as association treasurer for six years. She is on the editorial board of the Journal of Family Nursing and in 2018 she was awarded the Alumni Achievement Award from the University of Illinois at Chicago for her efforts to advance family health and research.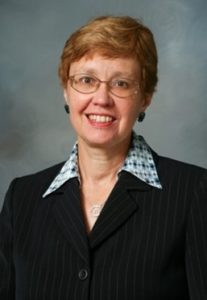 Marilyn Frenn Ph.D., R.N., CNE, ANEF, FTOS, FAAN
Professor 
Marquette University College of Nursing  
Dr. Marilyn Frenn is currently the Vice-President of the Midwest Nursing Research Society, having previously served as chair of the Program Planning Committee and of several Research Interest Groups (Now RIIGs) including the Family RIIG in 2015-16. Her obesity prevention/amelioration research with children and parents has been consistently published. Dr. Frenn is currently working with a group from the American Academy of Nursing on implications racism and stigma have on childhood obesity. She has done instrument development and program evaluation research and spoken on interprofessional education regionally and nationally. MNRS is a great organization and Dr. Frenn wants to help it continue that fine work.
Sandra K. Eggenberger, PhD, RN
Distinguished Professor Emeritus and Founding Director Glen Taylor Nursing Institute for Family and Society
Minnesota State University Mankato
Sandra K. Eggenberger, PhD, RN, is Professor Emeritus in the School of Nursing and Founding Director of the Glen Taylor Nursing Institute for Family and Society at Minnesota State University, Mankato, Minnesota, USA. Her education includes a Master of Science degree with an adult health clinical specialty from the University of California, San Francisco, California and a Doctor of Philosophy degree in nursing from Texas Woman's University in Texas, USA. Her nursing education, practice and research focuses on family experiences during chronic and critical illness with extensive teaching expertise in undergraduate and doctoral nursing programs. Nursing practice and research experience includes acute and critical care settings with families of adults with current research focused on implementation science in family nursing. Dr. Eggenberger has been a principal investigator, co-investigator and consultant for multiple family nursing research studies during various health and illness experiences in local, regional, and global settings.
In her leadership roles she collaborated with colleagues to launch the Glen Taylor Nursing Institute for Family and Society that formed a scholarly community focused on family and societal health. Collaborating with an Advisory Council and faculty partners the Institute has sustained a decade of progress to advance family and societal health through education, research, and practice innovations. As a founding member of the International Family Nursing Association with a mission of transforming family health she serves on the Executive Board of Directors. In her roles she has formed academic and clinical partnerships focused on nursing practice and guided multiple research teams. She launched an academic-practice collaboration in 10 countries exploring family engagement and family nursing practice during critical illness. During her Institute Director position, she guided multiple collaborative research teams focused on nursing practice during a pandemic, testing of family-focused nursing interventions, systematic reviews of translational research, and implementation methods in adult critical care settings.

Kathleen J. Sawin, PhD, CPNP-PC, FAAN
Nurse Scientist, Children's Wisconsin 
Professor Emerita, Center Scientist,
Self-Management Science Center
College of Nursing, University of Wisconsin-Milwaukee 
Kathleen J. Sawin, PhD, CPNP-PC, FAAN, is a nurse scientist, Children's Hospital of Wisconsin and a professor emerita, College of Nursing, University of Wisconsin–Milwaukee. For the last 35 years, her program of research has focused on families who have a child with a chronic health condition (CHC), specifically understanding individual and family outcomes such as health status, self-management, and quality of life. She is the co-author on "The Individual and Family Self-Management Theory: Background and Perspectives on Context, Process, and Outcomes" (2009, with P. Ryan) for individuals with CHC, a conceptual approach used by multiple investigators and centers for the study of self-management.  She has co-authored two instruments related to family ("Global Family Quality of Life Scale" and the Adolescent and Young Adult Self-management and Independent Scales) and the seminal text "Measures of Family Instruments for Research and Practice."
For the last several decades, she has been particularly interested families of children, adolescents, and young adults with spina bifida and her work with colleagues around the United States has identified factors related to self-management, quality of life, and secondary conditions of spina bifida. For the last 12 years, she has been principal investigator (2008–2018) or co-investigator/mentor (2018–2022) (Wisconsin site) for the Centers for Disease Control and Prevention (CDC)–funded research initiative—the National Spina Bifida Patient Registry. She has been author/co-author on five of the first 15 publications from this national registry and the first author of the first data-based article, thus contributing to the expansion of the science in care of individuals with spina bifida and their families. Recent publications (2021) as senior author (from total of 91 in the Journal of Family Nursing include: "Family Function, Quality of Life and Well-Being in Parents of Infants with Hypoplastic Left Heart Syndrome" and "Engagement of Families in the Care of Hospitalized Pediatric Patients: A Scoping Review.