Purpose
The purpose of the Family Health RIIG is to advance family science by facilitating networking and partnerships between members, fostering the quality of the research conducted to advance family science, and facilitating dissemination of the research of section members. The Family Health RIIG will continue to provide continuity as a "intellectual home and center of connectedness" for a core of nurse researches committed to extending family science.
Who Should Join?
Researchers interested in family health research
RIIG Communication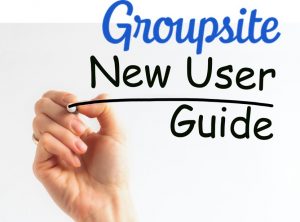 Groupsite Community Networking Platform: https://mnrs.groupsite.com/
Meet the RIIG Leadership for 2020 – 2021
Chair

Valerie Toly, PhD, RN 
Associate Professor, Case Western Reserve University
vab@case.edu

Co-Chair-Elect

Tammy Neiman, PhD, RN-BC 
Assistant Professor, Minnesota State University Mankato
tammy.neiman@mnsu.edu

Co-Chair-Elect

Natalie McAndrew, PhD, RN, ACNS-BC
Assistant Professor, University of Wisconsin, Milwaukee
mcandre3@uwm.edu

Past Co-Chair

Monique Ridosh, PhD, RN 
Assistant Professor, Loyola University Chicago
mridosh@luc.edu

Past Co-Chair

Kim Whitmore, PhD, RN, CPN 
Assistant Professor, University of Wisconsin – Madison
kim.whitmore@wisc.edu

Grants Representative

Barbara Giambra, PhD, RN, CPNP
Professor, Cincinnati Children's Hospital Medical Center 
Barbara.Giambra@cchmc.org
2020-2021 RIIG Awards
2020 – 2021 Goals
Establish communication using new platform.
Continue highlighting RIIG members.
Curate and archive RIIG activities since 2002.
Overall/Long Term Goals
Establish workgroup for the development and use of common data elements that advance family science.
Continue collaboration across RIIGs to support advancement of family nursing science.
Recent Activities/Highlights
FAMILY RIIG MEMBERS ABROAD!!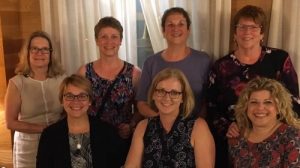 MNRS Family RIIG members attending the International Family Nursing Conference in Pamplona Spain.
Pictured: Sandra Eggenberger, Joan Totka, Rachel Schiffman, Kathy Sawin, Marilyn Swan, Norah Johnson, and Monique Ridosh.
RIIG Minutes/Summary
If you are interested in learning more about the Family Health RIIG, please explore the minutes from the past meetings:
Family Health RIIG Annual Report from the 2020 Annual Research Conference
Family Health RIIG Annual Report from the 2019 Annual Research Conference
Family Health RIIG minutes from the 2019 Annual Research Conference
Family Health RIIG minutes from the 2018 Annual Research Conference
Family Health RIIG minutes from the 2017 Annual Research Conference
Family Health RIIG minutes from the 2016 Annual Research Conference