Purpose
The purpose of this RIIG is to foster collaboration among nurse-scientists and clinical scholars, and collectively contribute to the advancement of science that underpins the nursing care of acutely and critically-ill patients and their families across the life span and health-care settings. The reorganization of this section reflects current issues and trends affecting the care provided for these patients in the hospitals, long-term care facilities, transport/mobile ICUs, urgent care centers, and homes.
Who Should Join?
Nurse scientists, clinicians, nursing students
RIG Communication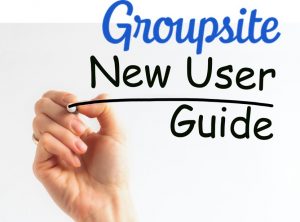 Groupsite Community Networking Platform: https://mnrs.groupsite.com/
Meet the RIIG Leadership for 2020 – 2021
Chair

 

Anna Krupp, PhD, RN, CCRN
Assistant Professor, University of Iowa
anna-krupp@uiowa.edu

Chair-Elect

Past Chair

Kelly Calkins, PhD, RN, CCRN
Assistant Professor, University of Nebraska Medical Center
calks27@yahoo.com

Grants Representative

Teresa Jerofke-Owen, PhD, RN
Assistant Professor, Marquette University
teresa.jerofke@marquette.edu
2020-2021 RIIG Awards
2020-2021 Goals
1. Increase RIIG membership
2. Increase award applications
3. Hold a Guaranteed Symposium on acute and critical care research challenges in 2020
4. Coordinate a Competitive Symposium for 2021
5. Distribute RIIG newsletter twice a year
6. Tweet important RIIG information
7. Provide mentorship in RIIG through 'Meet the Professor/Senior Scientist' sessions at RIIG meetings.
Overall/Long Term Goals
To engage members in the development, implementation, and dissemination of research and scholarships.
Create a collaborative network among RIIG members such as developing a directory of their area of science and population of interest (neonates, pediatrics, adults), current research projects, and professional affiliations.
Cultivate new generations of scientists through mentor-mentee relationships.
Engage members in scholarly dialogue to identify and address barriers and challenges in the development and implementation of research projects in acute and critical-care settings through guaranteed or competitive symposia.
Recognize scholarly achievements among students, clinicians, faculty, and researchers.
Support the mission, vision, and strategic directions of the MNRS.
RIIG Minutes/Summary
If you are interested in learning more about the Acute & Critical Care RIIG, please explore the minutes from the past meetings:
Acute & Critical-Care RIIG Minutes from the 2020 Annual Conference
Acute & Critical-Care RIIG Minutes from the 2019 Annual Conference
Acute & Critical-Care RIIG Minutes from the 2018 Annual Conference
Acute & Critical-Care RIIG Minutes from the 2017 Annual Conference
Acute & Critical-Care RIIG Minutes from the 2016 Annual Conference