Student Poster Competition
Midwest Nursing Research Society is excited to offer your students an opportunity to showcase their research! MNRS will host the annual Student Poster Competition at the upcoming 44th Annual Research Conference outside the Chicago area in Schaumburg, IL.  We have compiled all the information for this year's competition in one place for your reference.
Please know that the overall process remains the same as previous years.  Please be sure to contact the Executive Office with questions or assistance at info@mnrs.org or 615-432-0098.
Gratefully,
Dr. Christine Eisenhauer
MNRS Student Poster Committee Chair
*Eligibility note – students who finish a dissertation (or EBP project) after the last MNRS conference in March 2018 are still eligible to submit a student poster even if they have graduated.
Invitation to Participate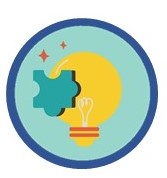 Each school will determine and use its own procedure to select up to three (3) students* to participate in each of the following educational programs:
Bachelor of Science in Nursing (BSN)
Master of Science-Nursing (MSN) or Master-Nursing (MN)
Doctor of Nursing Practice (DNP)
Doctor of Philosophy in Nursing Science (PhD)
*Eligibility note – students who finish a dissertation (or EBP) project after the last MNRS conference in March 2019 are still eligible to submit a student poster even if they have graduated. 
We understand that many institutions have an internal review of student abstracts for the Student Posters. You are welcome to solicit for abstracts to review internally to determine which abstracts will be selected by your school and then inform your students once the official Call is sent by MNRS.
In order for MNRS to update you regarding your student submissions, we are asking each Dean to provide a list of students selected for poster sessions to the MNRS Executive Office by Wednesday, October 18, 2019.  If you need additional time for your internal selection process, please contact the MNRS Executive Office and let them know you will be participating in this year's Student Poster Competition and when you will have the student names.     
Abstract Criteria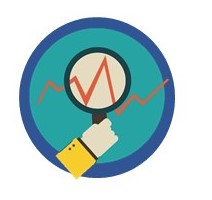 Students will be required to show the following during the submission process:
Student contribution to preparation of the abstract,
Student role in the conduct of the presented:

Confirmation that results and/or outcomes will be presented at the conference.
The Abstract Submission link will be open on Monday, September 16, 2019 and all participating Deans will receive an abstract submission link to share with their selected students.  All student poster abstracts must be submitted by Friday, November 8, 2019.
All submitted abstracted will be reviewed and scored prior to the annual research conference and then a second round will review the posters on-site.
MNRS asks that you encourage students not selected to submit for the Student Poster to submit for a Competitive Abstract. We are accepting submissions for Competitive Abstracts through October 21, 2019. Click here for more information about the Call for Competitive Abstracts.
** Students who submit for the Competitive Abstracts are not eligible to submit for a Student Poster.
2019 – 2020 Important Dates
| | |
| --- | --- |
| August 14 | Call for Student Poster Competition Launches |
| September 16 | Student Poster Submission Site Opens |
| October 18 | Student Names are Due to the MNRS Executive Office |
| November 8 | Student Poster Abstract Submission Deadline |