WESTERN JOURNAL OF NURSING RESEARCH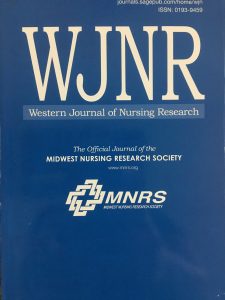 WJNR is the Official Journal of MNRS.  The Western Journal of Nursing Research (WJNR) is a journal devoted to the dissemination of research studies, book reviews, discussion and debate, and meeting calendars, all directed to a general nursing audience.
Since its inception more than two decades ago, WJNR has risen to the challenges of the ever-changing nursing research field, providing an innovative forum for nurse researchers, students and clinical practitioners to participate in ongoing scholarly debate.
Each issue of WJNR offers clinical research reports broadened by commentaries and authors' responses. Participation is invited through reviews, commentaries, and research papers as well as submissions to the department editors and Letters to the Editor in the Information Exchange section.
Please note: All MNRS members receive an online subscription to WJNR.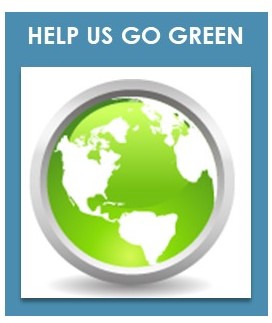 Please help us Go Green and cancel your print copy today!
To access the online issue:
Login to the MNRS website using your credentials
Click on "Journal Access" in the gray box on the right side of the screen
Once on the WJNR site, click on "About" and turn on your email alerts to be notified when new articles are published.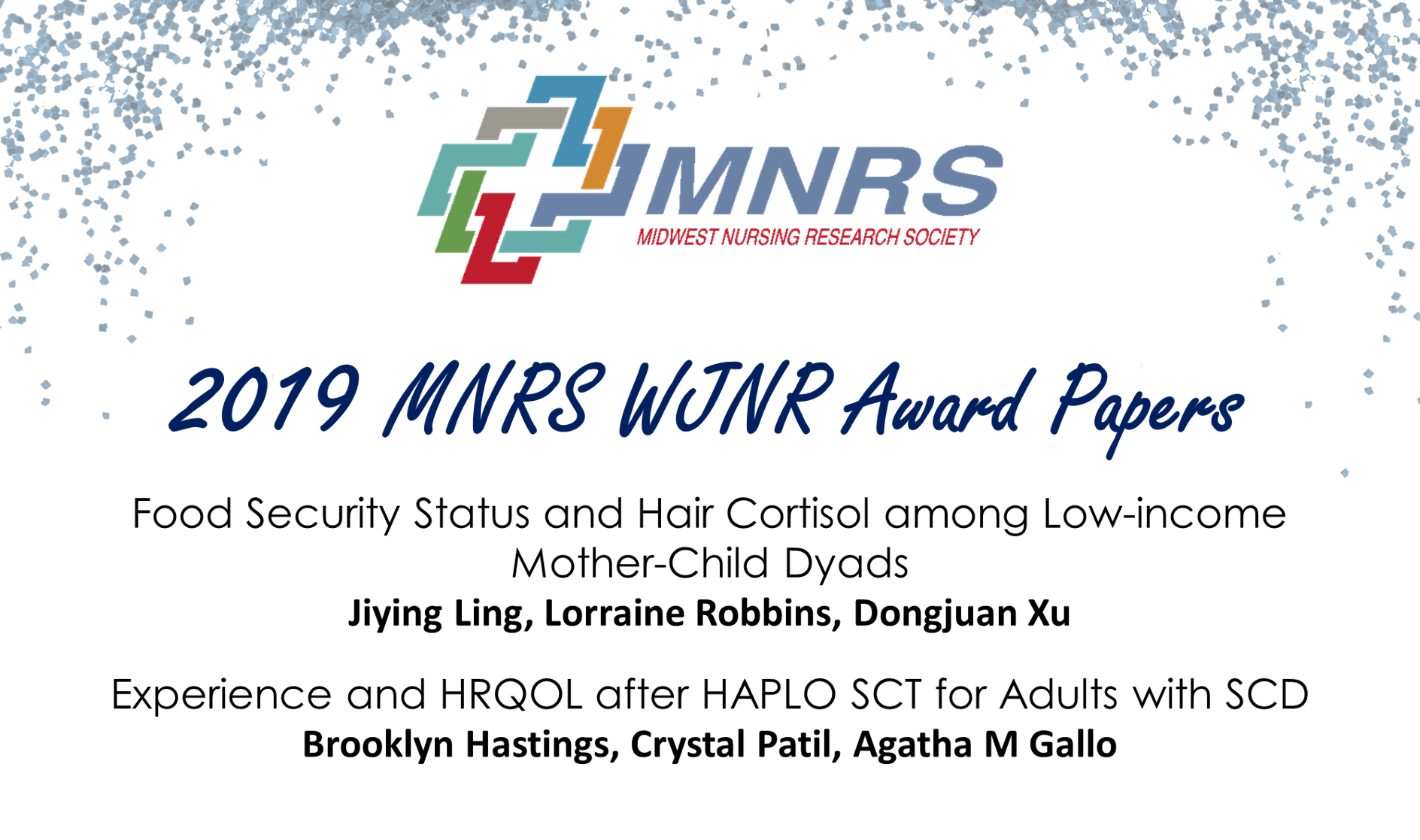 WJNR Special Editions
Call for Papers for Patient & Community Engagement in Research
Western Journal of Nursing Research will publish a special issue focused on Patient and Community Engagement in Research. Susan Rawl, PhD, RN, FAAHB, FAAN and Robin Newhouse PhD, RN, NEA-BC, FAAN will be guest editors for the special issue. Using the Patient Centered Outcomes Research Institute (PCORI) definition, research engagement includes "the meaningful involvement of patients, caregivers, clinicians, and other healthcare stakeholders throughout the entire research process – from planning the study, to conducting the study, and disseminating study results".  According to PCORI, "patients and other stakeholders are equitable partners – as opposed to research subjects – who leverage their lived experience and expertise to influence research to be more patient centered, relevant, and useful. Their early and continued involvement throughout a study can lead to greater use and uptake of research results by patients and stakeholders within the healthcare community."  Original research reports, systematic review papers, methodological articles, case studies, and theory/conceptual papers are eligible for inclusion in the special issue. Topics of interest include, but are not limited, to: innovative methods to engage patients and other stakeholders in research, evidence of the effectiveness of engagement, and lessons learned.
Please send a short description of the paper (150-200 words) via email to Dr. Rawl (srawl@iu.edu) by November 1, 2019, 5:00 PM ET.  Drs. Rawl and Newhouse will notify potential authors whether the topic is relevant for this issue by November 15. Please contact Dr. Rawl with questions concerning potential submissions for the special issue.