WESTERN JOURNAL OF NURSING RESEARCH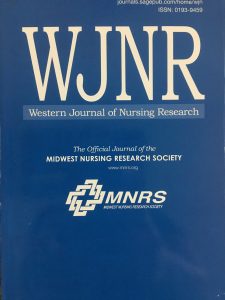 WJNR is the Official Journal of MNRS.  The Western Journal of Nursing Research (WJNR) is a journal devoted to the dissemination of research studies, book reviews, discussion and debate, and meeting calendars, all directed to a general nursing audience.
Since its inception more than two decades ago, WJNR has risen to the challenges of the ever-changing nursing research field, providing an innovative forum for nurse researchers, students and clinical practitioners to participate in ongoing scholarly debate.
Each issue of WJNR offers clinical research reports broadened by commentaries and authors' responses. Participation is invited through reviews, commentaries, and research papers as well as submissions to the department editors and Letters to the Editor in the Information Exchange section.
Please note: All MNRS members receive an online subscription to WJNR.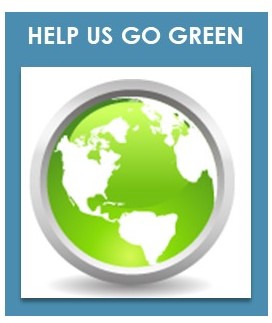 Please help us Go Green and cancel your print copy today!
To access the online issue:
Login to the MNRS website using your credentials
Click on "Journal Access" in the gray box on the right side of the screen
Once on the WJNR site, click on "About" and turn on your email alerts to be notified when new articles are published.
Call for Papers for Mindfulness
WJNR Special Issue Western Journal of Nursing Research will publish a special issue focused on Mindfulness and Health. Karen Saban, PhD, RN, FAAN and Linda Janusek, PhD, RN, FAAN will be guest editors for the special issue. Mindfulness-based interventions aim to foster greater attention to and awareness of present moment experience. Cultivation of mindfulness skills leads to insight and non-reactive acceptance of one's inner experience, which can lower emotional reactivity to stressful experience and reduce symptoms of stress and illness. Over the last two decades there has been increasing interest in the use of mindfulness-based interventions to promote health, to facilitate adaptation to stressful life events, and to reduce symptoms of illness/disease across various age groups and populations.
Original research reports, systematic review papers, methodological articles, and theory/conceptual papers are eligible for inclusion in the special issue. Topics of interest include, but are not limited, to: effects of mindfulness on physical or mental health, use of mindfulness for disease-related symptoms (pain, depression, fatigue, sleep disorder, etc.), application of mindfulness to new settings (workplace, schools) or populations (racial/ethnic minorities, military, children, adolescents, pregnant/postpartum women, parents, elderly), psycho-biological mechanisms of mindfulness, novel modes of mindfulness delivery, and application of mindfulness across the spectrum of health care delivery.
Please send a short description of the paper (150-200 words) to Dr. Saban (ksaban@luc.edu) and Dr. Janusek (LJanuse@luc.edu) by September 30, 2019 5:00 PM CT. Drs. Saban and Janusek will notify potential authors whether the topic is relevant for this issue by October 15, 2019.