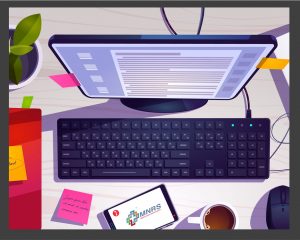 This is the official call for Special Sessions, Pre-Conference Workshops, and RIIG Symposia for the Midwest Nursing Research Society's 46th Annual Research Conference, March 30 – April 2, 2022 outside the Chicago area in Schaumburg, IL.
To view the instructions or submit your abstract for special sessions or pre-conference workshops, click below.

Pre-Conference Workshops

DEADLINE: August 4, 2021 at 5:00 PM Eastern

Pre-Conference Workshops are designed for the critical and in-depth examination of a focused area of nursing research and the compilation of findings into a venue for the generation of new knowledge for nursing.

Special Sessions

DEADLINE: August 4, 2021 at 5:00 PM Eastern

Special sessions are typically organized by the Board or special groups that address member interests. Examples include Mid-Career Scholar's, Junior Faculty, Journal Editor's, Big Ten Deans' Presentation, or the MNRS Associate Deans for Research.
Competitive & Guaranteed Symposia
DEADLINE: July 23, 2021
All symposia submissions go directly to the RIIG Chair or RIIG Symposia Committee.  Please be sure to watch for Groupsite announcements from your RIIG for the title and theme of the call or view the MNRS RIIG website for all the details.
Guaranteed Symposia
Adolescent Health RIIG: Mental Health Issues in Adolescence and Young Adulthood  
Decision Making RIIG: General Call for Decision Making Abstracts 
Health of Diverse Populations RIIG:  (Joint Call with Population Health)Healing and equity among diverse populations: Journey toward the future
Health Systems, Policy, & Informatics RIIG: Generating New Knowledge and Advancing Innovative Solutions through Nursing Research   
Pediatric RIIG: Pediatric Influences of Health across the Life Course 
Qualitative Methods RIIG: Are we Measuring What Matters:  Innovation and the 3 Us in Qualitative Research? 
Competitive Symposia
Acute & Critical Care Across the Lifespan RIIG: Innovations in Acute & Critical Care Across the Lifespan 
Family Health RIIG: Family Intervention Under Construction: Designing a Strong Foundation and Building Family Interventions This will be an Invited Panel Symposia
Gerontological Nursing Science RIIG: COVID-19 and the Older Adult Population 
Gerontological Nursing Science RIIG: Optimizing Interventions for Older Adults
Gerontological Nursing Science RIIG: Experiences and Challenges of Caregivers for Persons with Dementia
Gerontological Nursing Science RIIG: Diverse Methodologies in Research with Older Adults
Gerontological Nursing Science and Health Systems, Policy, & Informatics RIIGs: Silver Linings of COVID-19's Impact on Telehealth 
Health Promoting Behaviors Across the Lifespan RIIG: Advancing health promotion science through the lens of diversity, equity, inclusion, and belonging 
Nursing Education RIIG: Guiding the Wave of Technology Integration into Nursing Education to Address Disparities in Health Care Deliver 
Palliative & End-of-Life Care RIIG: Cross-Cultural Research in Palliative and End-of-Life Care 
Palliative & End-of-Life Care and Symptom Science RIIGs: Changing the Trajectory of Illness and Death through Symptom Science and Palliative and End-of-Life Care 
Perinatal, Sexual, & Reproductive Health RIIG: Inclusion and Health Equity in Perinatal, Sexual, and Reproductive Health
Physiology, Behavior, Genomics & Society RIIG: Cells to Society Across the Lifespan and Genotype to Phenotype
Research Thru Academic-Clinical Partnerships RIIG: Trusted Bridge Builders for Achieving Health Equity 
Symptom Science RIIG: Symptom Science Research & Implementation in the COVID-19 era
Submission Type
Opens
Deadline
Submission Instructions
Guaranteed & Competitive Symposia
Pre-Conference Workshops
Special Sessions
June 2021
Wednesday, August 4, 2021*
Submission Instructions
Competitive Abstracts
(Research & Evidence-Based)
August 2021
Friday, October 22, 2021*
Research Submission Guidelines
Evidence-Based Submission Guidelines
MNRS Board and Officer Nominations
August 2021
Thursday, September 30, 2021*
Nomination Submission Guide
MNRS Awards
August 2021
Wednesday, October 6, 2021*
Award Submission Guide
MNRS Grants
September 2021
Friday, November 19, 2021*
MNRS Student Poster
August 2021
Wednesday, November 10, 2021*
Student Poster Guidelines
MNRS RIIG Awards
October 2021
Friday, December 3, 2021*
*All deadlines are 5:00 PM Eastern